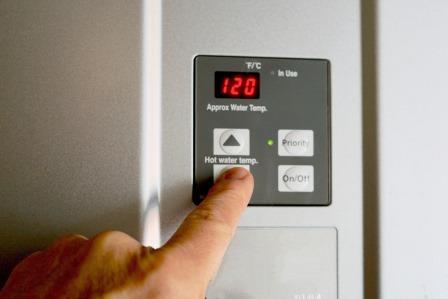 Looking for a water heater? Here are some things that you should take into consideration before committing to buy a water heater.
1) Cost of the water heater. Is it within your budget? What are the options like?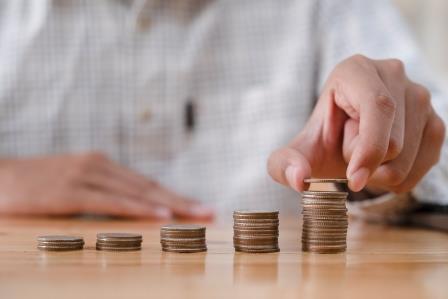 The price that will be added to your bill will be determined by the type of electric water heater you choose and the functions it has. As a result, it's critical to select a water heater that is within your budget.
There are several water heaters to select from that will fulfill your needs while remaining inside your budget. In this article, there will be information about the various water heaters in Singapore.
The cost of installing a water heater ranges from $815 to $1591, and it should not have a major impact on your energy expenses.
| | |
| --- | --- |
| Normal Price range | $300 to $ 2000 and above |
| Average Price | $1201 |
| Unit Price per hour | $45 to $150 |
| | |
| --- | --- |
| Tank Size (Gallons) | Cost |
| 30 | $270 to $900 |
| 40 | $320 to $1600 |
| 50 | $400 to $2200 |
| 75 | $900 to $3000 |
| 80 | $1000 to $3000 |
Taking water heater showers can actually cost between $270 to $3000 depending on how often you and your family shower or use the water heater.
| | | |
| --- | --- | --- |
| Type of water heater | Average Price Range | Installation Cost |
| Standard tank storage | $400 to $1600 | $150 to $600 |
| Instant | $250 to $2500 | $400 to $1500 |
| Gas | $700 to $3000 | $150 to $600 |
| Solar | $1000 to $6000 | $2000 to $4000 |
Water heater installation in Philippines can be as low as below USD$50 to as high as USD$200. The usual average costs around USD$80
2) The type of water heater. What are the pros and cons of each?
There are two main types of water heaters used in Singapore.
Storage and instant water heaters use electricity and gas water heaters use piped town gas to heat up water.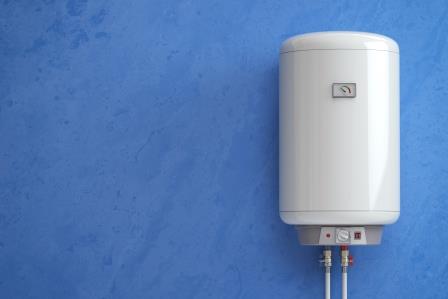 For storage water heaters, it can keep up to 100 liters of heated water with a temperature of up to 70 degrees celsius, and waiting time would take 5 to 20 minutes. Hot water will be dispersed from the top of the tank while cold water will enter from the bottom of the tank. This ensures that the tank is constantly full.
Storage water heater works only when you turn on the heater switch to activate hot water, otherwise, the water tank temperature remains cold. Storage water heaters require space if you are doing an installation as they can be big and bulky.
Storage water heaters have the option to choose
Electric
Solar (eco-friendly)
Digital
Heat-pump (eco-friendly and saves energy while having a large quantity of water)
Heat-pump and solar water heaters are eco-friendly as they produce renewable energy sources. Solar heaters use the sun's energy to produce hot water and can be located on the roof, wall, or the ground as they may need an area to optimize the sun exposure.
An instant water heater that is tankless, produces hot water to more than a single point in 10 to 30 seconds as once the tap is on, the water is quickly heated to your desired temperature while utilizing energy. Instant water heaters rely on the heating element inside their unit to start boiling the water, ensuring that it reaches 39 degrees celsius as they do not come with water tanks.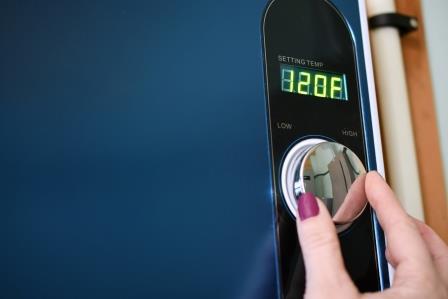 This might be an issue when it comes to water pressure as instant water heaters limit the flowing speed for about 3 to 4 liters per minute as flow restrictions are built into every tankless system.
Instant water heaters have the options to choose
Electric
Gas (eco-friendly with built-in safety features)
Because they utilize cold water to heat up at the heat exchanger within the device the minute you turn on the tap, gas water heaters do not have a water tank. The time it takes for the water to heat up might be pretty long. Because gas water heaters have limits, their pressure is similar to that of instant water heaters. As a result, water fluctuations may occur.
| | | | |
| --- | --- | --- | --- |
| | Storage | Instant | Gas |
| Source | Electricity | Electricity | Piped town gas |
| Waiting time | 5 to 20 minutes | Depends instantly | A few seconds to minutes |
| Water pressure and consistency | Stable | Depends on the model for its inlet water pressure and temperature | Depends on the model for its inlet water pressure and temperature |
Should you buy a tankless or tank water heater?
There are two types of water heaters:
As the name implies, a traditional tank water heater comes in many different capacities and it may hold anywhere from 20 to 80 or more gallons of hot water in a large tank and prices can go up to more than $3000.
Tankless water heaters, on the other hand, are more costly, around two times the price than typical tank water heaters. They are harder to install as they have certain requirements and will cost you more in labor prices. But on the other side, these little appliances have the advantage of supplying an endless supply of hot water.
To help you understand your options, here's a comparison of tankless verses tank water heaters.
| | | |
| --- | --- | --- |
| | Tankless | Tank |
| Cost (items + labor) | $1000 to $3000 | $700 to $2000 |
| Lifespan | 20 years and above | 8 to 12 years |
| Energy source | Gas, electric, propane | Gas, electric, propane, solar |
| Installation period | 8 to 10 hours | 2 to 3 hours |
Tankless water heaters are smaller which also means that they can help you to save up to 25% of your utilities and there is only as low as 5% of energy loss.
The best part is you receive an endless supply of warm water. It is rather costly to install and if you are located on the north side of Singapore, the climate will not be suitable for a tankless water heater and it requires multiple units for large homes.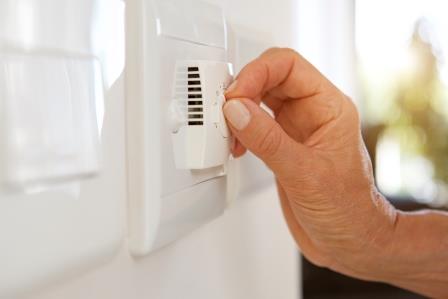 Tank water heaters have been known to be cheaper and easier to install as compared to tankless water heaters. High efficiency is available but though it is cheaper than tankless water heaters, the energy loss is an estimated 30% and it requires a large space to function. It is always switched on thus, constantly absorbing energy.
3) The size of the water heater. How big a water heater are you going for?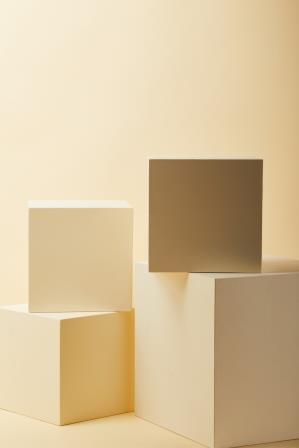 Sizing for tanks can defer depending on your chosen type of water heater. For storage water heaters are flexible in terms of sizing. The bigger your tank is, the more water it is able to hold.
Electric water heaters, especially storage ones, can usually hold up anywhere from 30 to 100 liters of water. In Singapore flats, the most common storage water heater capacity is 40 liters, which is enough for an average family of three to four people while 15 liters would be suitable for a household of two persons who take one shower per day.
One of the more important things to consider before choosing the size of your water heater is the amount of space you have at home. It is critical to know where your water heater should be located as it can allow easy access in case it requires plumbing or installation.
| | | | |
| --- | --- | --- | --- |
| | Storage | Instant | Gas |
| Location | Bathroom | Next to shower fixtures | Open area |
4) Availability of Stock. Is the model you want available for immediate sale? If not, how long do you have to wait?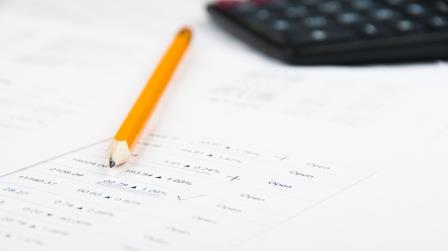 In Philippines, people will typically visit the electric appliance shops located in malls such as Harvey Norman, Courts, and Gain City for water heaters. In this case, if the model you are interested in is currently out of stock, the salesperson or your seller will always provide an estimated date when the stock is available.
Otherwise, if you have already made a purchase, you can always check in with your seller on when is the expected arrival date of your water heater. The waiting period is on a case-by-case basis as the supplier may send in bulks rather than individually, thus the average waiting time would take at least 2 to 4 weeks or even longer.
When purchasing online, there will always be a stock check at the side of the quantity option, especially on Shopee. Before purchasing the product, below will include specifications and descriptions of the product itself.
How do you get notified of the availability of the product?
You can simply key in your email address to wait for further announcements or if you own online shopping apps, add the items to your cart and once it is back in stock, the app will automatically prompt you that it is back. It is also important to check with the seller as the majority tend to order in bulk which will result in longer waiting times.
5) Warranty Period. Check the warranty period of the water heater. As a safe gauge, it should cover at least the 1st year.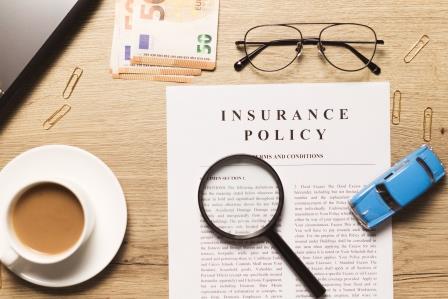 Storage water heaters can last up to an average of 10 years while instant water heaters have an average lifespan of up to seven years. In Singapore, it is recommended to do tank flushing every five years for storage water heaters and checking the wire of instant water heaters.
Warranties for water heaters usually last up to 5 to 6 years for its tank and parts of the water heater. The warranties may vary depending on the model and manufacturer while labor warranties may last up to 1 year depending on your manufacturer. The warranty may be determined by looking out the first two to three digits of the model number.
It is still important to note that the warranty varies as not all water heater brands offer the same warranty.
Warranty
Tank
Repair Parts
Labor
6 years
6 years
1 year
Regardless of the type of water heater, most standard home warranties should and will cover all components and elements of your water heater, thus the registration of the warranty must be submitted before the end of the installation.
Author: Bayu
This author has published 24 articles so far. More info about the author is coming soon.