Are you shopping for a new water heater? Still can't decide which is the best water heater for you? Well, no worries as in this article, we will be covering the top 10 best water heaters in the world.
Rinnai
Rheem
Takagi
A.O. Smith
Bradford White
American Standard
Bosch
EcoSmart
Navien
Whirlpool
Rinnai
Rinnai has been making tankless water heaters for almost a century. Rinnai claims to be the number one tankless brand in the United States, despite its origins in Japan in the 1920s. According to their website, they were the first significant company in the United States to produce tankless water heaters.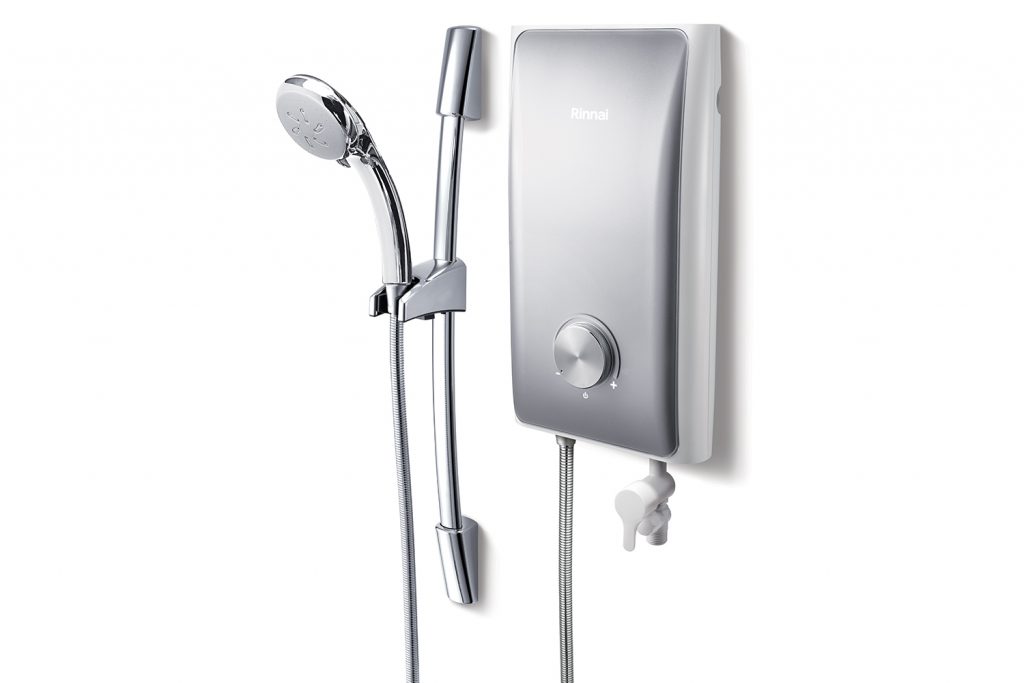 They started making water heaters in the 1960s and currently have four major types that are more efficient as the price goes up.
Their tankless water heaters run mostly on natural gas or propane, making them excellent for constructed homes. They are also small because they are tankless, which is excellent if you have limited room.
All of Rinnai's top-of-the-line heaters are Energy Star certified, and all models can handle at least three or four fixtures at once. All of the newer heaters are Wi-Fi equipped, allowing you to operate them from anywhere using your smartphone.
Rinnai tankless water heaters are currently widely regarded as among the most dependable in the world. Although they are significantly more costly, you should always expect to pay more for quality.
Rinnai is a company worth considering if you especially want a tankless water heater and are seeking an efficient, high-performance one.
| | |
| --- | --- |
| Location: | 61 Ubi Road 1 #02-20 & 21 Oxley Bizhub Singapore 408727 |
| Tel: | +65 6748 9011 |
| Fax: | +65 6745 9240 |
| Email: | service@rinnai.sg |
Rheem
Rheem is a company situated in California that was founded in 1925. With the launch of the first-ever gas storage water heater in 1931, it began to gain popularity. The company then split into two categories.
One focuses on air conditioning units while the other focuses on water heaters.
From gas-powered to hybrid water heaters, the company now provides a wide selection of products to fulfil all types of hot water demands. With its economical and highly practical products, Rheem distinguishes out among other water heater manufacturers.
Your electric tankless instant water heater should last at least 8 years if you take care of it. Rheem makes some of the best water heaters on the market, so if you are looking for one, Rheem should be at the top of your list.
| | |
| --- | --- |
| Location: | Rheem Manufacturing Co S'pore Pte Ltd, 8 Pandan Cres, Singapore 128464 |
| Service-Hotline: | +65-6872-1151 |
| Tel: | +65-6872-2043 |
| Fax: | +65-6872 1161 |
Takagi
Takagi is a Japanese company founded in 1946 that specializes in high-quality tankless water heaters that help you save money while also being environmentally friendly. With a Takagi water heater, you can save money while also helping to conserve the environment.
In 1951, the company began in Japan, producing high-quality heaters for the household and commercial markets through a network of contractors and distributors. They keep their production process under close supervision and produce great water heaters as a result.
Takagi now offers a comprehensive array of gas tankless water heater models for household and commercial use in Japan, including the recently introduced "second generation" 92 percent efficient T-H2 model for domestic or light business use.
This business provides appealing warranty choices, providing you peace of mind that if you have any issues with their items, the company will stand behind you. Takagi water heaters can last you more than 20 years with their traditional tank heaters.
US Office:
| | |
| --- | --- |
| Location: | 500 Tennessee Waltz Parkway Ashland City, TN 37015 |
| Tel: | (888) 882-5244 |
A.O. Smith
A.O. Smith is one of North America's leading producers of commercial and residential water heaters. The corporation has a long and historic history, having been founded in 1874. They make water heaters and air purifiers, and they put a lot of money into hydronic water heating and water treatment.
The ProLine series of water heaters is their most popular range, and it isideal for bigger houses.
Every model in the line, from the smallest to the most basic, is noted for its efficiency and dependability. Most of the solutions in this company's collection, in particular, are solid choices if you care about the environment.
This brand's water heaters are typically on the smaller side of the range, making them ideal for small to medium-sized houses. Tank and tankless heaters, as well as hybrid and gas-powered types, are all manufactured by A.O. Smith. Their efficient solar-powered heaters are a terrific alternative if you are wanting to save money in the long term.
Their products have a wider range and listed are some examples:
Hybrid water heaters
Solar heaters
Tankless water heaters
Tank water heaters
If you are searching for electric water heaters that are particularly intended for mobile homes, this is a brand that should be on the top of your list.
| | |
| --- | --- |
| Location: | 178 Paya Lebar Road, #06-11 Singapore 409030 |
| Tel: | +65 6842 0090 |
| Fax: | +65 6842 0200 |
| Email: | sales@aosbath.com |
Navien
Navien began as a boiler and water heater manufacturer in Japan in 1978. The firm has pioneered the use of condensing gas units. Navien began operations in the United States in 2006 and soon established itself as one of the most popular brands of tankless water heaters, boilers, and combination boiler/water heaters.
Because it has many of the same environmental characteristics as Eco-Smart, Navien is a fantastic option. Navien has a small selection of tankless water heaters, which limits your options, but it also means they have polished their products to provide you with the finest possible quality.
They have two water heater lines:
NPE-S
NPE-A – updated version.
Navien water heaters offer a good blend of performance and quality. The prices are comparable to those of well-known brands like Rheem and Rinnai. Although this is not the most well-known brand, it may be advantageous in some situations.
The guarantee on Navien heat exchangers is one of the highest in the industry at 15 years, but you must engage a trained technician to complete the installation.
Bradford White
A solid Bradford White water heater can last you for the next 30 years. Bradford White, which was founded in 1881 and is based in Philadelphia, has various important production plants across the world. Despite its lengthy history, the corporation has managed to keep up with technical changes.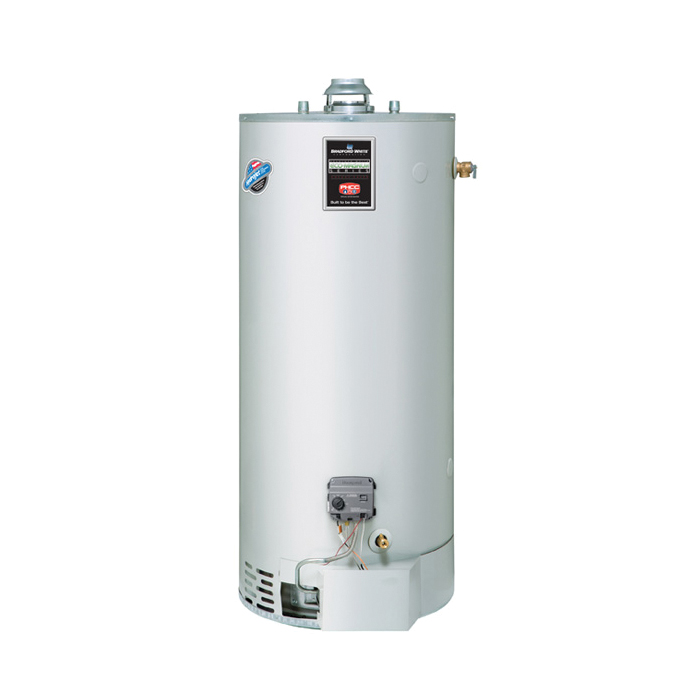 It has created a number of cutting-edge water-heating technologies over the years, including the Hydrojet Total Performance System, a Vitraglas Lining, and Smart Controls.
Bradford White sells its goods through licensed plumbing wholesalers, which limits your buying options. It is highly popular in the US and many might just direct you to this brand when asked.
International Contact:
| | |
| --- | --- |
| Location: | 725 Talamore Drive Ambler, PA 19002 U.S.A. |
| Tel: | 001-215-641-9400 |
| Fax: | 001-215-641-9750 |
| Email: | international@bradfordwhite.com |
American Standard
American Standard, a well-known brand with a diverse product line that includes bathtubs, sinks, faucets, and a variety of other kitchen and bathroom fixtures, was founded over a century ago.
It also makes a variety of high-quality and dependable water heaters, including electric, heat pump, natural gas, propane gas, tankless condensing, and storage tank versions.
Although many of the company's water heaters are larger, more powerful versions that are better suited to commercial installations, the company's products are built for both the commercial and domestic sectors.
Some home users may be hesitant to match the price tag because their devices are sometimes sold at higher costs than comparable models from some of the other manufacturers in our study. However, if you are ready to pay a little extra for a higher-quality water heater shower, American Standard should be on your radar.
American Standard heaters are covered by a four-year guarantee as standard. While this is more than other companies provide, it is far from industry-leading, and if a long warranty is one of your top priorities, there are better solutions available.
| | |
| --- | --- |
| Location: | 24A Mohamed Sultan Rd, #02-01, Singapore 239012 |
| Tel: | +65 6311 3611 |
Bosch
Bosch has been at the forefront of engineering and technical innovation since its founding in 1886 in Stuttgart, Germany, and the company's hallmarks include high levels of quality and dependability.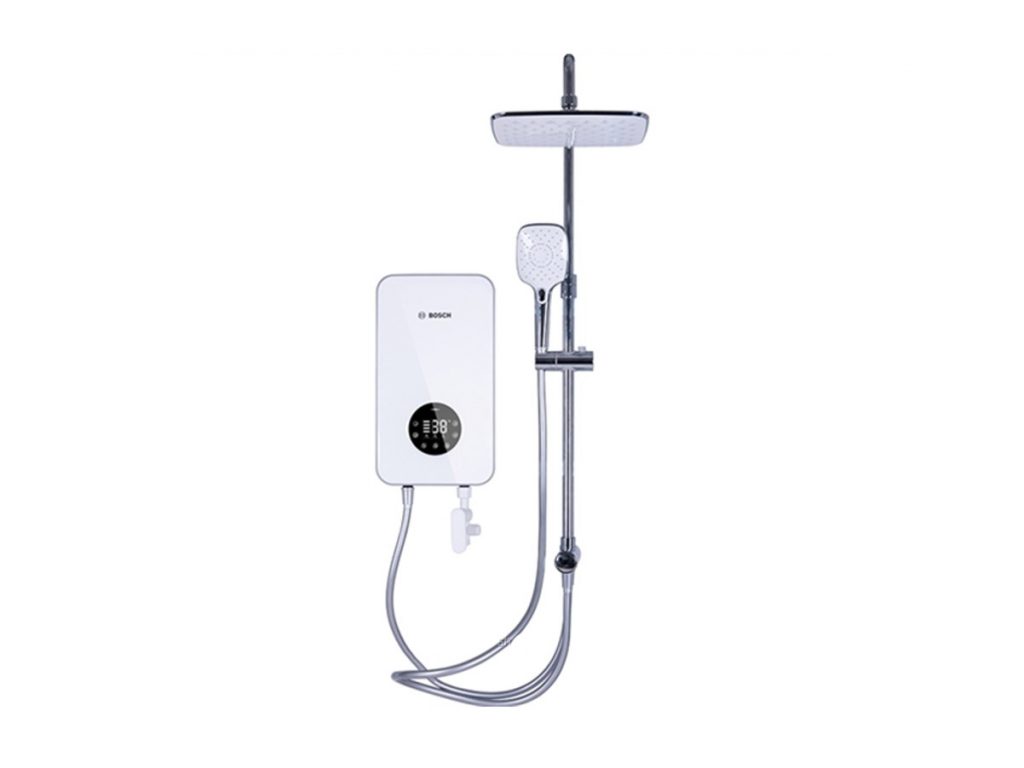 Bosch presently makes a wide range of items, the most well-known of which being power tools and home appliances. It is perhaps Germany's top water heater company, and its high-quality products are swiftly spreading over the world. Its water heaters are especially noteworthy because they provide consistent and dependable performance.
Bosch is known for its tankless water heaters, which are among the most energy-efficient on the market. Although Bosch heaters are not inexpensive, their enhanced efficiency will save you money over time, making them a solid long-term investment.
Bosch devices also come with some of the most comprehensive warranties available.
Overall, it is a well-known company that creates a wide range of reliable goods. This is a brand that will not let you down if you value quality, dependability, and performance, as well as traditional German production values.
| | |
| --- | --- |
| Location: | 38C Jalan Pemimpin, #01-01, Singapore 577180 |
| Tel: | +65 6751 5000 |
| Email: | bsh.ec@bshg.com |
EcoSmart
EcoSmart was established in 2008. For a variety of reasons, purchasing an EcoSmart water heater is comparable to purchasing the greatest water heater brand available today.
Their heaters are noted for their durability and energy efficiency, as well as being ecologically friendly. These electric tankless water heaters are also significantly less expensive than the alternatives on the market.
EcoSmart water heaters will now be able to deliver the same amount of electricity as a device up to 45 percent larger. As a result, you may be able to save up to 60% on your monthly electricity bills. Their water heaters are excellent if you are going for a cost-efficient choice.
You would think that for such an efficient machine that can cut your monthly power bill, you would have to pay a higher upfront price. EcoSmart heaters, on the other hand, are less expensive than many of their competitors, making this a no-brainer in many respects.
These devices are also built to endure a long time; the firm is so confident in the quality of its goods that it offers a limited lifetime warranty.
US Office:
Whirlpool
Whirlpool is a well-known maker of washing machines and other household appliances. The company was founded on November 11, 1911, by Louis Upton and his uncle Emory Upton. Indeed, the company's first product, an early electric washing machine, was a fiasco, but founder Lou Upton persevered and converted it into a success, and the business has developed steadily since then.
The gas and propane models have capacities of 30 to 50 gallons, while the electric models have capacities of 6 to 50 gallons.
Whirlpool heaters are all trustworthy equipment, as you would expect from such a well-known manufacturer. Models are available for almost any size house, and with warranties ranging from six to twelve years, you can be certain that you're getting a quality product from a reputable manufacturer.
Whirlpool currently makes water heaters in three different types:
Your Whirlpool water heater can last you for the next 10 years.
| | |
| --- | --- |
| Location: | 99 Bukit Timah Rd, #04-02/03 Alfa Centre, Singapore 229835 |
| Customer Service: | +65 6250 6888 |
| Spare Parts Enquiry: | +65 6316 7118 |
| Email: | helpdesk.sg@whirlpool.com |
Author: Bayu
This author has published 25 articles so far. More info about the author is coming soon.