How's your water heater at home? Is the temperature and water pressure perfect for you? Here are some of the best water heaters in Malaysia that will transform your showering experience forever.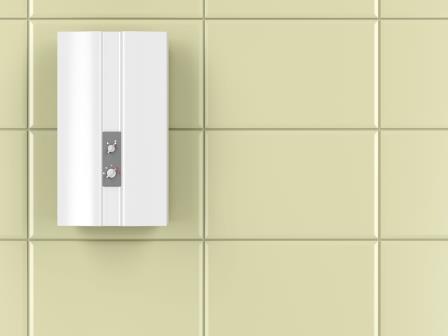 In this article, we will be sharing with you some of the features and benefits provided by tankless water heater brands which will include their
Water heater Price
Storage tank
Pump type
1. Joven Instant water Heater (SC33P)
Joven is a famous water heater brand in Malaysia because of its elegant appearance and contemporary heater features, such as an AC booster pump that provides strong water pressure while conserving energy.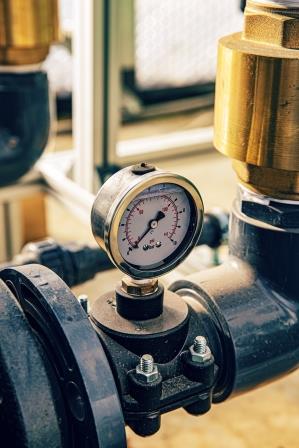 How strong is the water pressure?
It is around 10-380 kPa with IP25 splash resistance and surge protector. The Joven SC33P also included an anti-scalding and safety flow sensor feature to protect users during their shower.
This model is an electric tankless water heater that is made of durable copper and a nylon fiber tank and it comes in three different colors coated in a high-quality double layer 2K spray paint such as
Dark Silver
Dark grey
White
The Joven water heater has an energy-saving turbo booster pump up to 50%, allowing water access to flow quicker and while showering and adjusting it to your desired temperature. In addition, fear not of the noise as the product's noise level is below 65 decibels which is rather soft. It is durable and safe to use with a dimension of 214 X 402 X 85 mm.
Some of its unique add-ons would include having
Adjustable as they offer 5 different showerhead spray
Slim and chromed slider bar that can be turned on easily
Hygienic as it has a triple reinforced non-conductive hose
A thermostat that comes with a safety cut-out in case of overheating to prevent fire
¼ Turn valve for the on and off feature
| | |
| --- | --- |
| Warranty | 1 Year warranty and 5-year heating element warranty |
| Cost | RM478 |
Overall, the Joven Instant Water Heater has multiple safety features which include the casing is splashproof and sealed to prevent water from entering. The water heater price is in a reasonable range considering the warranty and features provided. Apart from that, it is durable to use with a contemporary design added to it.
2. Panasonic Instant R Series Water Heater (DH-3RL1MW)
Panasonic is prominent for its wide range of products and reliability in terms of delivering quality and affordability. The Panasonic Instant R Series Water Heater allows the user to enjoy a good home shower that is user-friendly. It only offers a white design that looks urban and aesthetically pleasing in bathrooms.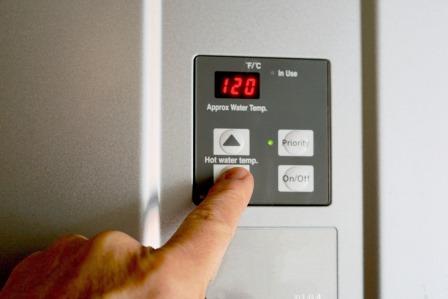 It is also an electric tankless water heater and does not seem to have a booster pump but it provides a good amount of heat during your shower after work or before leaving in the morning. The power consumption is estimated to be 3.6 with a water pressure of 9.8-380 kPa.
Here are some of the 8 safety features offered by Panasonic which can be seen similar to Joven's water heater:
| | |
| --- | --- |
| Non-flammable material compliance Reinforced Polyamide Heater Tank | This feature is rather important as it helps to prevent crises such as fire because of the self-extinguishing and non-combustible material it was made from |
| Insulated Structure | This was installed in the prevention of electric shock |
| Splash Proof case | It helps keep water out of the case with a safety standard of IP25 |
| Built-in Electric Leakage Breaker | The power supply will shut off on its own if it detects a current leakage in the prevention of an electric shock. |
| Manual reset Thermostat | This feature will automatically stop running if the auto thermal cut-off function seizes to work. |
| Flow sensor | If the water flow is too low, the heater will stop functioning to prevent overheating internally. |
| Auto Thermal Cut-off | If the temperature exceeds a certain limit, the power will automatically stop running in the prevention of overheating. |
The product is cheap, basic, and convenient to use and it also helps to save your monthly electricity bills as it reduces energy consumption.
3. Centon Eco Serene Instant Water Heater
Followed by one of the best water heaters in Malaysia and is available on Lazada, the Centon EcoSerene Instant Water Heater is one of the DC series they have and is built for the sole purpose of using it safely and conveniently. Though the design may not be much, the features will surprise you.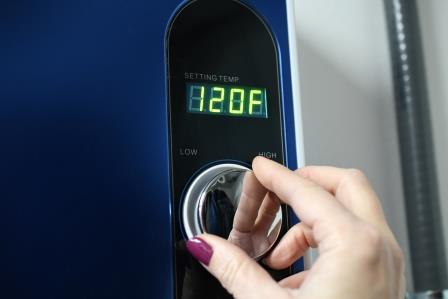 The water heater has a DC booster pump that allows sufficient and clean water flow. It uses quite an amount of electricity, roughly around 4.2kW with a water pressure of up to 379.21kPa.
It is really gentle to use and the noise level is not disturbing either. One of the best features of it would be a built-in DC silent pump that produces high water flow rates and the consumption of electricity is 50% lower than AC motors. its dimensions are 246 x 376 x998 mm.
| | |
| --- | --- |
| Multi-Spray Hand Set | Allows the user to adjust the showerhead |
| Built-in RCD, voltage surge protector, flower sensor | The power supply will automatically cut off on its own if it detects a current leakage in the prevention of an electric shock. |
| Splash-proof casing | Protection from water jet spraying into the casing. |
| Double thermostat | It has an additional manual reset option that will shut down if the temperature gets too hot to prevent burn hazards. |
| Triple Function right angle stop valve | Its valve provides a comfortable 90 degrees flow of water that works with the regulator and built-in mesh filter to prevent dust and unknown objects from entering. |
| UK Technology heating element | It has advanced heating technology that offers users unlimited and quick hot water flow. |
| | |
| --- | --- |
| Warranty | 2 Year E & E parts, 6 Year heating element, and 6 Year DC silent pump |
| Cost | RM390-RM399 |
Though the Centon Eco Serene Water heater is not as good as the first two in terms of design and high power consumption, it is still able to produce warm water efficiently. The price is relatively reasonable and the warranty period offered is definitely longer than the others.
4. Rubine Flusso Series (RWH-FS390N-BRCB)
The Rubine Flusso Series is an electric tankless water heater that comes only in the color matte black with an elegant design. As compared to the other heaters, this product costs slightly higher than some of the ones above. It is an effective water heater that functions even more quietly than the Joven water heater at a decibel of 45 which can barely be heard.
The features may seem lesser than the others, they still provide the necessary features needed in a water heater. Their power consumption stands at a rating of 3.6kW which is similar to the Panasonic water heater and water pressure of 20 kPa. It produces 1.6 liters of water per minute. It has a dimension of 227 x 84 x 375mm.
Extremely silent water pressure
DC pump
Anti-leak tank
Energy consumption saving mode
| | |
| --- | --- |
| Warranty | 1 year for internal parts, 7 years for heating elements, 10 years anti-leakage warranty, and a 6 months extended warranty if bought online. |
| Cost | RM439 |
Rubine Flusson Series will definitely be worth it if you are looking for a good quality water heater that offers sufficient features and offers loads of warranty with a relatively high price which gives value.
5. Midea MWH38Q
The Midea MWH38Q is by far the cheapest water heater available on the market in Malaysia with a rating of 4.6 out of 5 from over 200 reviews. It provides hot water without a pump and offers only one color which is white.
The Midea water heater uses over 3.8kW with a low noise DC pump, allowing you to shower peacefully. Its dimensions include 330 X 224 X 93mm.
It offers many features and add-ons that are similar to the above-mentioned.
| | |
| --- | --- |
| Anti Dry-heating Protection | Built-in ELCB |
| Thermostat Cut-off | Overheat Protection function |
| Grounding Fault Indicator | Splash-proof casing |
| Japan JST Connector | Copper heating element |
| Nylon glass fiber | Earthing Protection |
| | |
| --- | --- |
| Warranty | 6 years of the heating element and 1 year of general warranty |
| Cost | RM175 |
Being one of the cheapest water heaters available, the Midea MWH38Q Water Heater functions just as well as others with a solid amount of warranty. They offer necessary features such as protection against overheating, thermostat cut-off, splash-proof casing, and many more.
Author: Bayu
This author has published 24 articles so far. More info about the author is coming soon.