COVID 19 Impacting Travel
COVID-19, also known as the Coronavirus disease, is a super viral disease that started from Wuhan, China, and has now over 754,000 cases all over the world since the 9th of Jan. It has been roughly 3 months since the spread of the coronavirus has started, and it has greatly impacted many countries around the world. Many countries are currently under lockdown or have stringent measures implemented to prevent the continued spread of the virus.
The World Travel and Tourism Council stated that 50 million jobs in the global travel and tourism sector are at risk due to the coronavirus epidemic, and Asia will be the most badly hit by it. Currently, Singapore has nearly 900 cases, with 3 reported deaths as well as 228 who recovered. With the tourism industry badly affected, this would also greatly affect the transport industry. Let's take a look at how the sectors are coping with the situations and the measures that they are adopting to stay afloat.
Tourism Numbers in Singapore
As of 23rd March 2020, all short-term visitors from all over the world will not be allowed to enter or transit through Singapore. This means that all tourists are unable to come to Singapore for holidaying purposes. This serves as an issue as many attractions and tourist spots are not experiencing a huge dip in numbers. Since then, government measures have stepped up and more restrictions have been put in place due to the huge increase in both locally transmitted and imported cases.
On the 26th March, all bars, cinemas and all other entertainment outlets are to be closed until April 30th. Not only that, but other services such as tuition and enrichment classes, as well as religious services are also suspended. Organised tours in public venues (e.g., sightseeing or guided walking tours) will also be suspended.
Now, for one to enter shopping malls, they are limited to only one entrance, with crowd control implemented to reduce the number of people within the mall. Snaking queues form outside malls during peak periods. Museums and attractions must also abide by the same rules in order to stay open.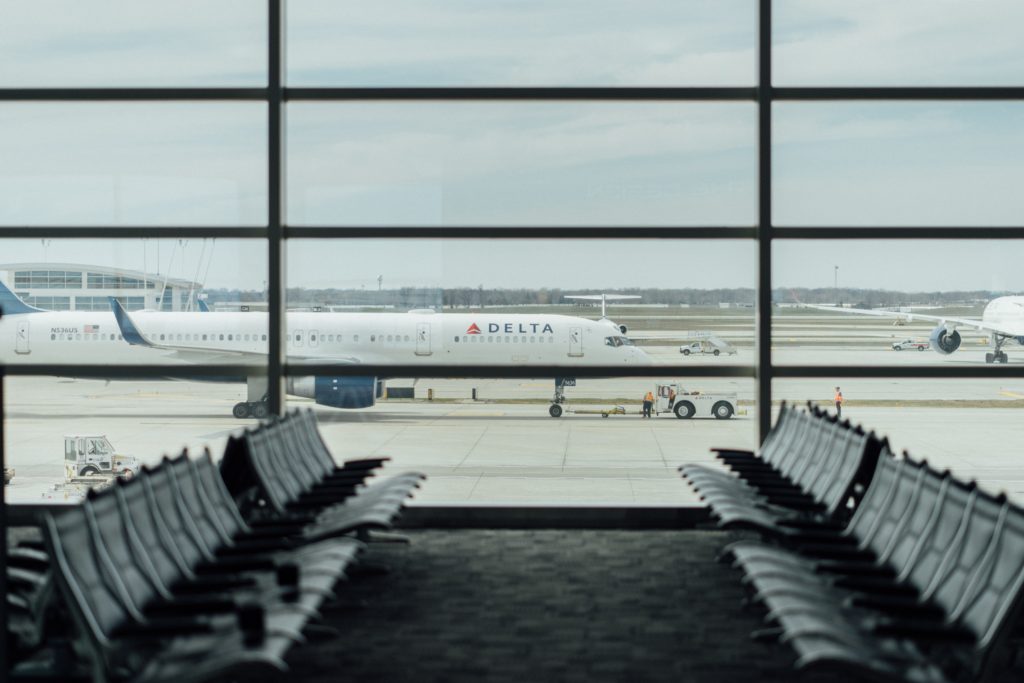 Transport Industry – How It Has Been Affected
The transport industry has been affected significantly, with the overall transit ridership shrinkage of 20%. Currently, the Land Transport Authority (LTA) has decided to suspend ERP at most locations from April 6. The remaining other locations will have lower prices. Due to the need to implement social distancing to reduce crowds, many are working from home with some companies implementing staggers if they require working capacity in the office.
There are also other employers who are allowing employees to start work at a later time so as to not coincide with peak crowds in the morning. This has significantly caused a drop in ridership, which affects the profits of many different transport operators.
Taxi and Private car rental
The taxi and private hire industry have been badly hit, with many cabbies reporting losses as ridership has greatly decreased, up to 30-60 percent since January. Although it is not reported, there are many other drivers who have given up their vehicles as they are not earning enough for 1 day's worth of wages. Maxi Cab, for example, is a type of mini-bus in Singapore that can take up to 5-7 people in at a time. This is good for people travelling in large groups, especially tourists who arrive in groups for their holiday as they would rent a maxi cab in Singapore.
However, with the ultimate ban of tourists, maxi cab bookings in Singapore have dropped significantly and many have reported not having even just 1 booking at all. The government, working together with other taxi and private hire operators have pledged a $77 Million Point-to-Point Support Package (PPSP) in efforts to help drivers cope with the lack of business and to ensure that they are able to continue to stay afloat during this time of crisis. The government has also offered drivers alternative ways to maintain a salary, such as transport ambassadors to maintain crowd control, as well as the option to make home deliveries to help the increasing demand of online orders.
ComfortDelGro, which has SBS Transits as one of their subsidiaries, has offered cab drivers an option to switch to driving buses. The National Private Hire Vehicles Association(NPHVA) and National Taxi Association(NTA) has also provided care centres for cab drivers to visit and explore what other job options they can take on, as well as find assistance should they need any.
Aviation and Airlines
The aviation industry has been one of the most badly hit, with many airlines taking pay cuts, wage freezes and hiring freezes to cope with the situation. Due to the very low demand for flights all over the world, many airlines have also cut capacity and grounded planes. In Singapore, Singapore Airlines has cut 96 percent of its capacity as well as grounded most of their planes. Currently, all non-essential travel has been told to defer or cancel, meaning that only a very small amount of people would travel.
The government has also issued warnings to those who are still insisting on flying, although most of the world's aviation operations have also been shut to most foreigners looking to fly. Majority of the minimal flights left are to facilitate and aid Singaporeans or Permanent Residents who would like to find a way to come home. Budget airlines are to take the biggest hit, as with flights stopped and many planes grounded, they do not have another source of revenue to fall back on, compared to the likes of full-service airlines whom some have a cargo division which is a source of revenue.
Thankfully, the government has also introduced a $750M aid package for the aviation industry to help maintain a certain level of air-connectivity, as well as allowing the aviation industry to resume operations.
Conclusion
With the escalation of the pandemic, it caused many drastic changes and shifts in many industries. Many different sectors are struggling to keep businesses from shutting down, especially those of the transport industry. There are still people who still get customers, although the number has dropped significantly. Some, like those operating maxi cab, are having more problems securing customers. Thankfully, with the support of employers and the government, support is being rallied up in efforts to help cushion the impact of the major decline in businesses.
It is inevitable that a huge decline has to happen as there is reduced travel and people are not as willing to go out. Even after the whole epidemic ends, it will take up to 10 months for the tourism industry to recover to where it was before, and maybe up to a year for the transport industry to recover from the current crisis.
Author: Bayu
This author has published 2 articles so far. More info about the author is coming soon.