Holding a team building event has plenty of benefits if carried out successfully. The activity can help improve overall employee performance, enhance employee job satisfaction, broaden the understanding of the company objectives and goals, and promote cooperation among different teams and team members. In contrast, it can do nothing if improperly administered. So how will you ensure a successful team bonding activity?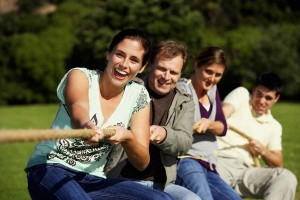 Planning a team building in Singapore seems an easy task, but it's easy to fail if you neglect some important things. Keep in mind the following don'ts when planning your next team building session to ensure it will be effective.
●        Don't Neglect the Goal
A team building activity will be worthless if you don't set an objective. What do you want to achieve from having a team bonding? Do you want to encourage your employees to reach monthly quota? Do you want to improve your sales? The goal may vary depending on the industry, but the primary intention of team building Singapore is for the betterment of the company. Don't forget that this activity is the same as other events which require you to have a goal.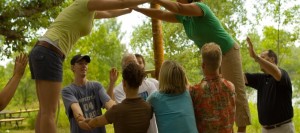 ●        Don't Hold the Event in the Office
Take your staff outside the office vicinity. Your employees work 8 hours for 5 or 6 days in a week. So it is just right to bring them to another place where they can take a step back from the office atmosphere and enjoy the day. If you can afford to go off site then do so, if you don't have enough budget, try to find an area in the vicinity that will make a great location. There are many places that can accommodate your team building activity at relatively cheap rates. People do need to be taken out from the workplace once in a while so that they can reflect and mentally clear their mind from work issues.
●        Don't Overlook the Venue Space
In connection with not holding the event in the office, you should look for a place that has ample space. Never forget the importance of the space for team building activity. Imagine if you have your staff crammed into a small room and then you ask them to do something creative. Do you think they can perform the activity properly? They won't be able to come up with anything particularly great. So you should ensure there is enough space for the team to work especially if you have numerous employees.

●        Don't Stick with Typical Activities
Don't just follow the same old tired team bonding activities. If you have done team buildings before with the same teams, never repeat what you have implemented. There are plenty of exciting and innovative activities you can do with the team, just spend some time on the internet and you can find a lot of options. If you have done indoor team building before, why not try outdoor team building this time? In fact, you can go for water activities.
●        Don't Scrimp on Rewards
In every game, there should be rewards – especially for the winners. It will make the event more interesting and fun. However, don't scrimp on the rewards, treats or prizes for the team. The rewards don't have to be overly expensive, but it doesn't mean they should be cheap. For your team building event, you can give away rewards that are functional or can be displayed. Some companies offer vouchers for winning teams.
Author: Zoe Gan
This author has published 1264 articles so far. More info about the author is coming soon.