To send your parcel, you have to consider factors such as your packaging, date of delivery, and of course, your mode of transport for that parcel to be delivered to Malaysia.
Here are some suggestions you should consider and before sending your parcel to Malaysia:
Packaging
Customs Information
Prohibited Goods
Mode of Transport
Duration
Cost
Packaging
It is vital to properly wrap your commodities in cross-border shipments using the right packaging materials. Additional packing materials, such as bubble wrap, can help keep your things from bouncing about within the container and ending up getting damaged during cross-border Malaysia delivery.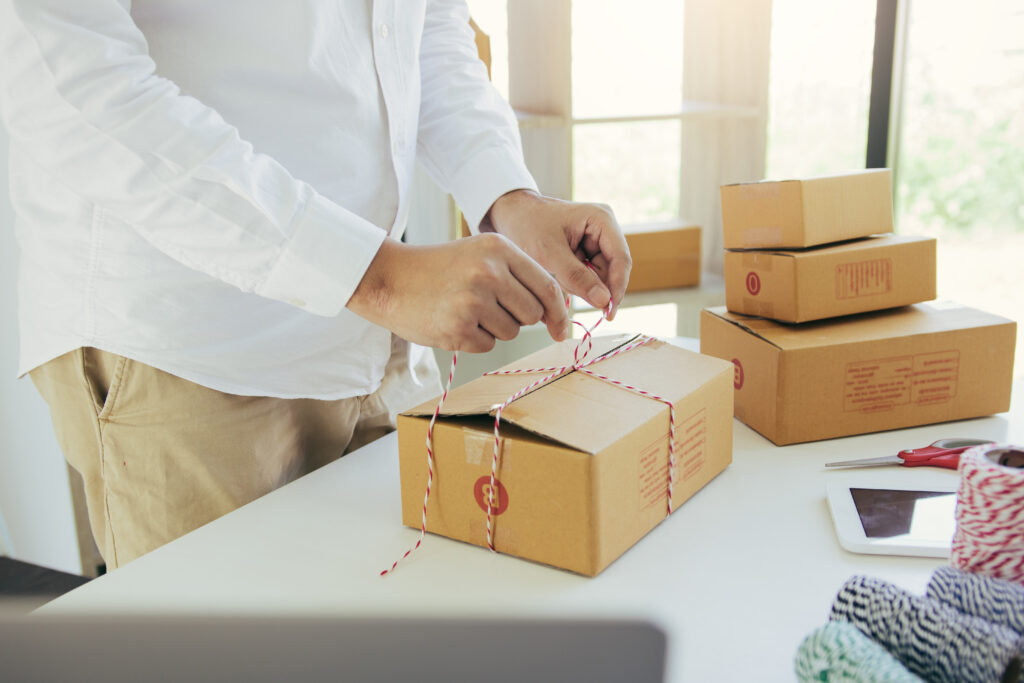 I am sure you do not want your things to be destroyed before they even reach your recipient's door. Proper packing preserves your merchandise and may save you money on replacement charges.
The shipment should be packed as carefully as possible to guarantee that it reaches its destination unharmed. Any shocks that may occur during travel will be lessened as a result of this. The most important component is the suitable box, which should be sturdy. Bubble wrap may be used to protect the product while also providing adequate cushioning.
If there is an empty space after the item has been removed from the package, fill it with a soft material so that nothing within may move. While sealing the package, remember to attach the bill of lading in a visible area.
Customs Information
Malaysian customs require extensive paperwork prior to clearing things for import. Most carriers work with local customs brokers who are aware of the standard operations and documentation requirements.
Because both nations are close together, delivery from Singapore may be less expensive. Delivering to rural places in Malaysia may be more expensive. Unless you are shipping from Europe or the United States, sea freight is considered the most cost-effective mode of delivery for bigger goods or things with no set arrival date.
The best way to supply consumables is by air, however, this comes at a hefty expense. Insurance costs and other "hidden expenses" may be applied to the overall transportation cost.
You will not be charged customs and taxes if the value of your shipment to Malaysia is less than MYR500. In Malaysia, import duty rates can range from zero to fifty percent. In many cases, the average duty rate is around 6%. Electronic equipment, such as laptop computers, is duty-free. You should also check with the carrier the number of advance fees.
Prohibited Goods
Each courier service has its own set of guidelines, including a list of goods it will not convey. A list is usually prepared for a variety of reasons, including international law, the very regular usage of air transportation, and simple convenience.
It is always important to check what items go into trucking services as you are not sure if it will be permitted into Malaysia, you should probably refer to Malaysia's comprehensive list.
These are examples of prohibited items:
| | | |
| --- | --- | --- |
| Knives and daggers | Syringes look-alike goods | Poisonous Chemicals |
| Explosives | Certain Liquors | Sodium Arsenate |
| Fireworks | Imitation toy guns | Arms and ammunition |
Some shipping and courier companies exclude prescription
Drugs
Alcohol
Cigarettes
Tobacco
perishable goods
Each country has its own set of customs rules and procedures. If you do not want to have any problems, you should acquaint yourself with them before shipping.
The severity of Malaysia's prohibition on illegal narcotics is worth noting. Smuggling narcotics comes with a very harsh penalty. Those found doodlings are sentenced to death by hanging.
Mode of Transportation
Sea
Delivering products by sea normally involves packaging items into containers, which are subsequently loaded onto a vessel employing cargo ships. Almost everything may be carried by water, however, if you need your product delivered fast, it is not wise to send products by cargo to Malaysia or anyplace else.
Air
Express shipping refers to things that are shipped by air since the shipment speed is faster, the products arrive sooner, and the method is somewhat more expensive. If you pick air transportation, your things should arrive in 1 to 2 days.
Land
Land shipping is a less expensive model of transportation than the others. However, it is possible that things will take longer to reach their final destination. Trains are another option for getting your delivery to Malaysia by land.
How long does it take to deliver from Singapore to Malaysia?
An inexpensive courier takes an average of 9 days to transfer products between these countries. The distance traveled determines the delivery time the most. The time it takes to deliver is cut down to only a few hours. Fast delivery, in the vast majority of cases, gets in the hands of the recipient in 1-2 business days.
Package monitoring is achievable if the company or transportation service you engaged in allows you to track your package on a regular basis. This makes it simple to determine the exact arrival date of the package to the recipient, as well as to track it down if it is lost.
How much does it cost to send a parcel to Malaysia?
The cost of delivery is affected by the size and weight of the shipment, as well as the distance between cities. Simply enter your destination, the location from where the box will be delivered, as well as the package's weight and dimensions.
The price for the route offered by our company will subsequently be revealed. Costs can range from as low as a dollar to a few dollars depending on the country you are sending the parcel to (Example: Parcel to Malaysia). It is difficult to tell the exact price and the only way to find out is to visit the courier service website and request a quotation.
The package may be scrutinized at the border. If a prohibited item is discovered inside, the shipment will almost probably be returned to the sender, and customs may confiscate it in the most extreme cases.
Engaging a delivery service that knows Malaysia's tariffs and customs would be most ideal as it will help avoid any delays and have a smooth delivery process from your country.
Author: Christian
This author has published 20 articles so far. More info about the author is coming soon.