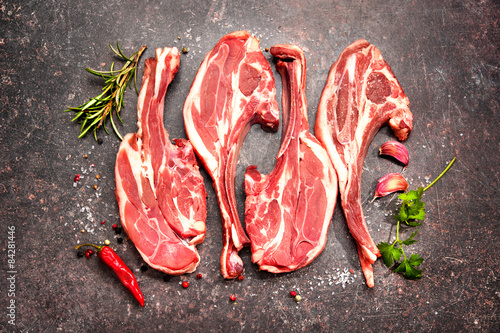 Compared to plant foods, meat is a better source of protein because it contains more complete and balanced essential amino acids. Besides, meat is also a source of fat, vitamins, and minerals. Every 100 grams of meat on average can meet 10% of calories, 50% protein, 35% iron, and 25-60% vitamin B complex from the nutritional needs of adults per day. No wonder the meat is so popular with the community in addition to its delicious taste.
Consumers are usually trapped in distinguishing the types of meat of large livestock because they have a similar appearance whereas small livestock (poultry) are easier to distinguish because the types of meat are very different from large livestock.
Here are some of the characteristics of large livestock meat that you need to know so that you can distinguish when buying:
Beef: Usually, good beef is bright red, soft fiber, and yellowish fat. Rigid, dark flesh shows that slaughter is done in the wrong conditions, for example, animals under stress or exhausted. While the brown cow indicates that the beef has been exposed to air for too long.
Buffalo meat: Buffalo meat is good dark red, rougher fiber compared to beef. While the fat is yellow and hard, generally, the texture of buffalo meat is tougher than other livestock meat because it is slaughtered at old age.
Goat Meat: This meat has a darker color compared to beef plus smooth and soft fiber. The fat is hard and springy white. Goat meat is easily recognizable because of its distinctive BB odor and quite hard.
Pork: Usually, pork has a pale red color with a smooth fiber. The fat is clear white, soft in texture, and easy to melt at room temperature. While wild boar meat or wild boar has a coarser texture and darker color so that at first glance wild boar meat is similar to beef, however, wild boar has a strong odor of pig that can be identified by consumers through its aroma.
Halal meat is not easily find if you live in a non-moslem country. That why it is important to buy meat from reputable halal meat supplier wherever you are.
Author: Zoe Gan
This author has published 1265 articles so far. More info about the author is coming soon.