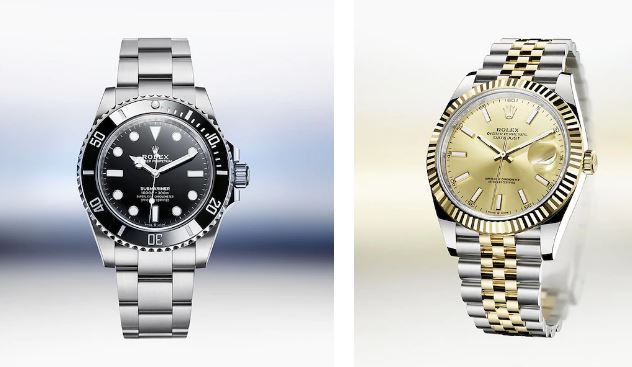 Conduct a quick inventory of luxury watch brands rolex watch Malaysia. What do they have in common? (Besides being dearly priced, that is.) If you take each of them in consideration, you will notice that most luxury brands, particularly the Swiss ones, are named after their founders. This distinguishes Rolex from others, among many things. Instead of immortalizing his name by using it as the brand, Hans Wilsdorf chose to use another label for his watchmaking company Rolex. Of course, being the founder of the world's number one luxury watch brand, Wilsdorf, in the end, still managed to have his name remembered.
It was March 22, 1881 when Hans Wilsdorf was born in Bavaria, Germany. At that time, watches might as well be the farthest thing from his mind having born into a family of iron mongers. However, it seemed that Wilsdorf was not meant to be one. He was orphaned at the age of 12 and before long, he found himself working for Cuno-Korten, a watch company located in Switzerland, the watchmaking hub of the world. This marked the start of Wilsdorf career as one of the most recognized names in the watchmaking industry. Visit Here !
Working under a watch company inspired Wilsdorf to pursue his own watchmaking business which he did by the age of 24 with the help of his brother-in-law, Alfred Davies. Being the visionary that he was, he was not satisfied with simply producing notable watches. He wanted more. The moment Wilsdorf envisioned a precise and elegant timekeeping device to be worn in the wrist during the time when pocket watches were the fashion signified the origins of Rolex. The year 1908 is indeed a year to be recorded in the history of watch industry.
Soon after its inception, Rolex began receiving awards and recognitions from various bodies. The Bureau Officiel in Bienne took note of the excellent craftsmanship of Wilsdorf evident in his timepieces two years after Rolex was founded. Four years after that, another Rolex watch garnered recognition from the Kew Observatory in London after passing thorough testing.
The next notable Rolex watch was officially launched in 1927the Rolex Oyster. Wilsdorf stayed true to his passion of continually breaking barriers in the realm of watchmaking. He created a waterproof watch and he proved to everyone that the Rolex Oyster will still function perfectly even after being submerged into water by having Mercedes Gleitze wear the watch while swimming. After fifteen hours of swimming, Gleitze showed signed of exhaustion while the Oyster was still working in fine condition.
After the Oyster, Wilsdorf invented what is now known as the Perpetual, a self-winding watch powered via the wearer's arm movement in 1931. If you look at the years, it is clear that Wilsdorf is not one to rest on his laurels, so to speak. In a span of five years, he was able to come up with the first waterproof wristwatch as well as a watch powered by the wearer's movement. Some years later, specifically in 1945, he also came up with Datejust, the Rolex watch which displays the date through a Cyclops lens. By 1956, Rolex showcased the Day-Date, a watch which displayed both the day and the date.
The future models of Rolex may not be produced under the direct supervision of Wils dorf seeing that he passed away on July 6, 1960 but it cannot be denied that each watch bears his ideals. When you think of purchasing one, think of the man behind the brand. Dream big and work hard to make it come true so you can be worthy of the horological excellence that is Rolex.
Source:http://www.sooperarticles.com/shopping-articles/fashion-articles/man-behind-rolex-66608.html
Author: Zoe Gan
This author has published 1272 articles so far. More info about the author is coming soon.