Optimising space, planning a work/goods flow and sufficient staffing are all ways to improve the efficiency and hence productivity in a workplace. In current day, the use of technology to improve the productivity of work is highly relevant. Take an example of a warehouse. A warehouse that spans over a large establishment will need the manpower, a strategic storage plan, workflow plan and system control of the operations of the work environment. The use of technology can support all areas to improve efficiency. If you consider just how laborious operating an industrial warehouse or any working environment that handles goods, supplies and logistics, you will be able to imagine how much a forklift in Singapore can save; in health issues, productivity and speed.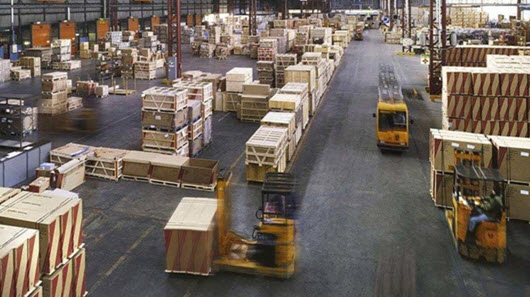 To share with you a few reasons how using a forklift in your workplace can improve the efficiency of your warehouse operations will greatly benefit if you are thinking about purchasing one. When comparing a forklift to a manual handling trolley, there are obvious physical differences that come to mind. Firstly, a forklift is able to reach higher heights and travel greater distances at a faster speed. Also it is able to carry heavier weights and is suitable for outdoor use no matter the weather condition. The biggest difference we can all guess is; it is an electric driven machine versus a body strength powered one.
When pulling loads using a manual handling trolley, the risk of back strain and injuries are high which can result in multiple medical leave of absence and working at reduced workforce, decreasing productivity. Overtime, workers can develop injuries and face health problems if not provided with the right equipment in the workplace. It is therefore worthwhile, to spend on resources which will help improve the productivity of workers and simultaneously improve employee satisfaction.
Technology can also help to create systems within a workplace and therefore also detect when there is a problem in the system. A forklift has the capacity to trace the path travelled of the machine with a GPS integration feature, it can track and log the activities it has been through in a day – just like how it would be done manually, the machine reports work done in a day automatically. This can save a lot of manual time and improve operational efficiency greatly. Plus, you can expect for work auditing to be made a lot easier too.
It is a fact that the greater the use of technology in a workplace, stricter precautionary measures must be in place in order to maintain a safe working environment. Forklifts in Singapore all have an automatic shutdown function which enables the machine to rest when it needs to and monitor its own health in order to function at full capacity. This helps to save the cost of loss in productivity by being more reliable in working output than a manual worker.
Understanding how technically advanced a forklift and new equipment used in warehouses are these days. It is important when deciding to purchase a used forklift for sale in Singapore or a brand new one, to ensure each forklift is functioning at its fullest capacity in order to see the greatest improvement in efficiency of your warehouse.
Author: Christian
This author has published 17 articles so far. More info about the author is coming soon.