Did you know:
Web design is one of the fastest-growing industries in many countries since digital media has become a need in everyone's lives. We constantly rely on the web for many things ranging from communication to information to shopping and even recreation.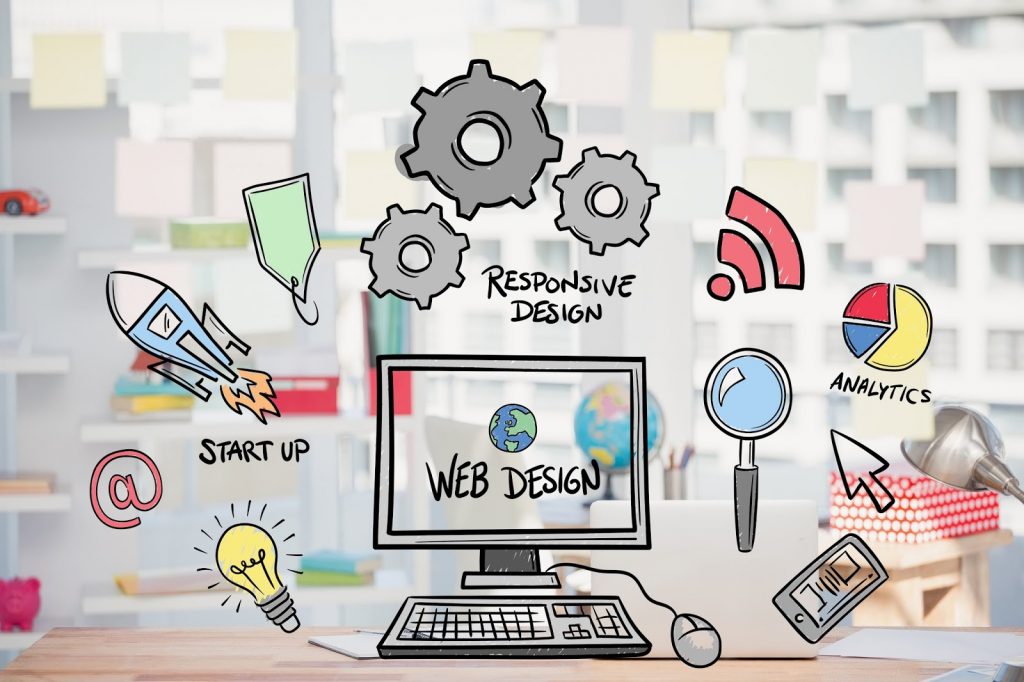 What exactly is a web designer?
In short, web designers are in charge of the website's aesthetics. They design and create websites and web pages that include text, audio, pictures, graphics, and video clips, among other things. Singapore web designers are engaged by anyone who seeks to start a website and being one requires skills and knowledge on the software of the website.
Being a web designer in Singapore or elsewhere gives you a lot of flexibility in your job, especially if you work independently or alone, and many of these skills will be in demand in the near future. Keep in mind that, despite all of these advantages, a web designer's job may be heavy as one will constantly be meeting clients in person and even online because he or she may be working on many projects at the same time.
Web designers work on new websites or continue to update an existing website created by them for their clients. They create the design and layout of the website and its web pages which take time as they have to consider the appropriate colors, fonts, and images that can be used easily by the target audience.
To help you understand better, below are some tasks of a web designer:
User interface design
Creating website designs
Meeting with clients to discuss the project
HTML and Javascript
Photo Editing
Formatting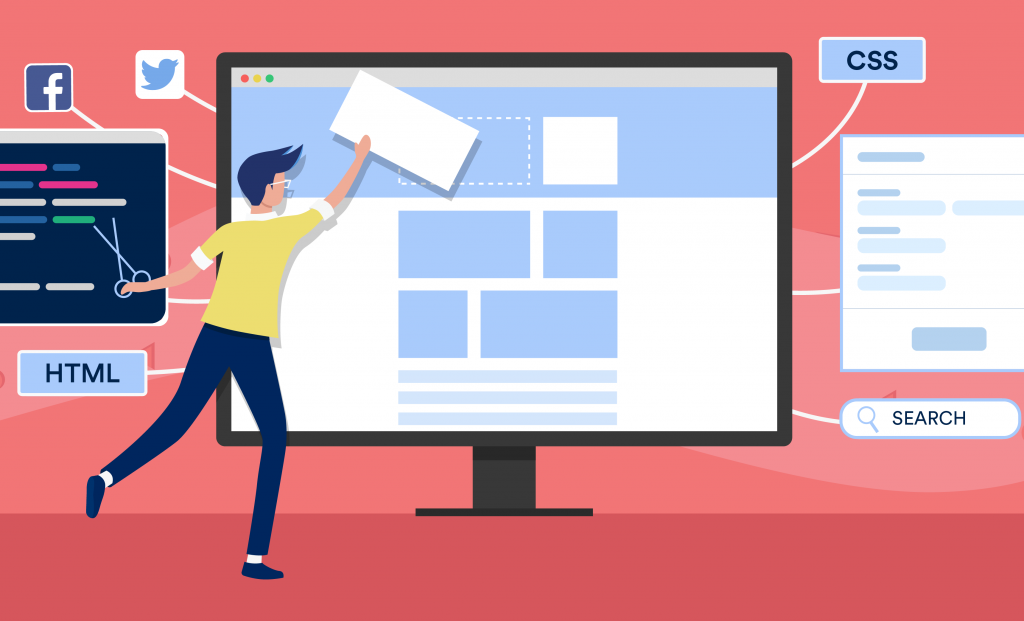 As a website designer, you have to have strong creative skills to constantly generate new ideas and designs for different projects.
What is web design?
The process of designing the aesthetic look of a web page, which includes how content is structured, is referred to as web design. The "front-end" of a website, which is the part that visitors see and interact with, is where most web designers concentrate their efforts. Instead of creating a functional website, they beautify it. On a side note, read our blog article on 5 Website Design Trends of 2021 to pick up a tip or 2. 🙂
Some of the most common and crucial work that web designers cover would include:
| | |
| --- | --- |
| Basic HTML & CSS skills | Having HyperText Markup Language (HTML) & Cascading Style Sheets (CSS) skills will help web designers to understand the advantages and disadvantages of how they can create web designs with certain codes. |
| Design software | Every web designer is different as it varies on which type of design software they use according to their preferences. Some might use Adobe Photoshop, Affinity Designer, Figma, and many more. |
| Typography | When it comes to written content, good typography makes it enjoyable to read, whereas terrible typography may make it nearly illegible. Scale, contrast, legibility, readability, and mixing fonts are all examples of typographic principles. |
| Colour Theory | Web designers must understand at least the fundamentals of color psychology. Understanding color psychology, how to construct a color palette, and ideas like contrast are all part of this. It is about experimenting and putting colors to the test in your creations. |
Difference between a web designer and web developer: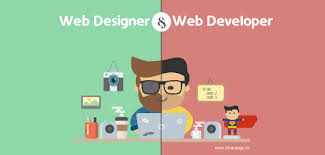 It might be confusing to you as to why there are two different categories when it comes to websites. Well, a web developer is simply known to handle the "back end" or technical aspects of the website such as its engines and transmissions. A web designer helps with the "front end" such as the appearance and designs of the website that will be shown to the audience.
Here as some things that web designers don't do:
Animation
Branding
Coding
Conducting market research
Taking photographs
Writing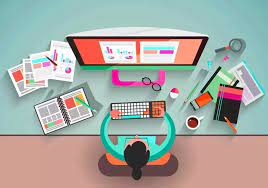 Fun Fact:
Web designers come from a variety of educational and professional backgrounds, with many switching to web design after working in web development, graphic design, or another visual design-related sector. They do not necessarily have to strictly be from an IT-savvy background as this skill can be picked up but it takes time to learn.
Who do web designers work with?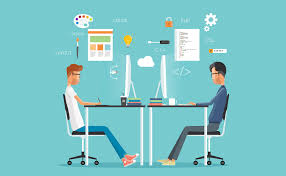 Web designers are usually part of a bigger product team, therefore they will collaborate with Web Developers, Software Engineers, and content creators to create appealing products.
Larger businesses that rely heavily on their online presence may employ in-house web designers, and this type of workplace is likely to be more traditional.
How much do they charge?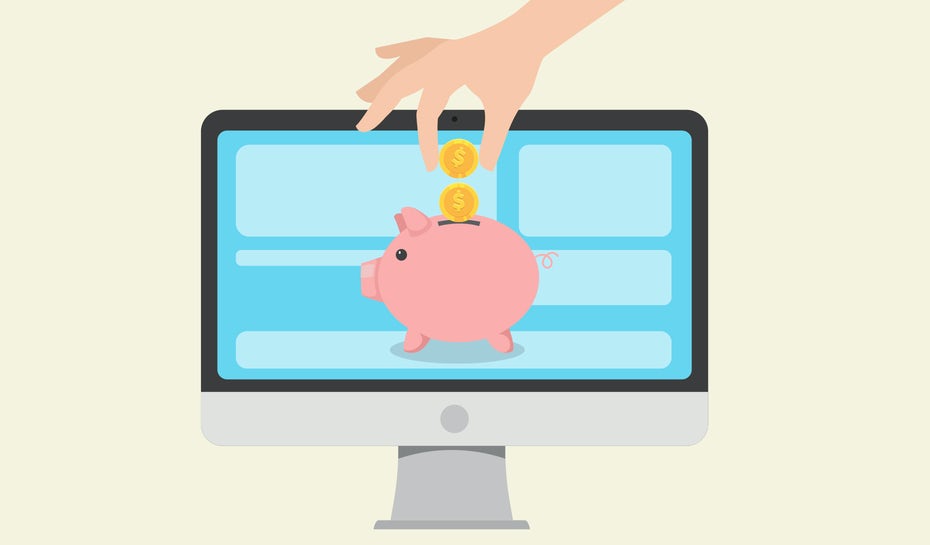 The average cost charged by a website designer in Singapore would cost between $1000 to $5000 especially if you are engaging professionals and web design companies. A freelancer may charge anything from $500 to $1000 and even more depending on their experience.
Due to this fast-growing industry, many web design companies start to come up with DIY websites which you may know some of the more prominent ones such as WordPress, GoDaddy, and Wix. These are good choices if you are on a budget and looking forward to learning more about web designing on your own. They charge from $50 to as high as a few hundred dollars.
Do you understand who web designers are and what they do now?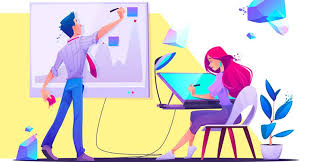 Web designers remain in high demand and play an important role on the internet. These web designers help with the graphics and content as they are the main elements of the website that users engage.
They help in the growth of a website but they are not in-charge of everything. Web designers are primarily responsible for a web page's visual design. Therefore, it is a job that deserves its own role.
Singapore web designers tend to work from home. Their work will be done at home, with everything set up just the way they want it, albeit they may have to travel to meet with clients or virtually meeting them is most common now. This choice gives you a lot of freedom when it comes to working hours and location.
Author: Bayu
This author has published 25 articles so far. More info about the author is coming soon.