The backbone of all communications technology is built upon the cable systems that snake through office buildings, data centers, and communication networks.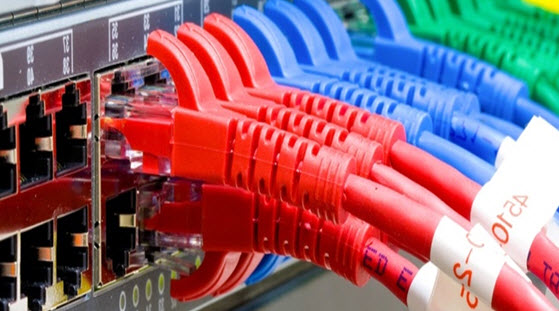 Simply put, structured cabling is a configuration of cables and hardware in which a number of small 'sub-systems' make up one large network. A series of patch panels and hardware ports sit in a rack to create an overarching structure for your system. From this 'central' point, cables spread out to connect hardware. A structured cabling system makes it much easier to track mistakes and rectify them. Centralizing your system in this way also makes it easier to deal with future movement, changes, and expansions.
Structured cabling installations typically include: entrance facilities; vertical and horizontal backbone pathways; vertical and horizontal backbone cables; horizontal pathways; horizontal cables; work area outlets; equipment rooms; telecommunications closets; cross-connect facilities; multi-user telecommunications outlet assemblies (MUTOA); transition points; and consolidation points.
Every Structured Cabling System is Unique
This is due to variations in:
The architectural structure of the building, which houses the cabling installation;
The cable and connection products;
The function of the cabling installation;
The types of equipment the cabling installation will support — present and future;
The configuration of an already installed system (upgrades and retrofits);
Customer requirements; and
Manufacturer warranties.
Uniform documentation.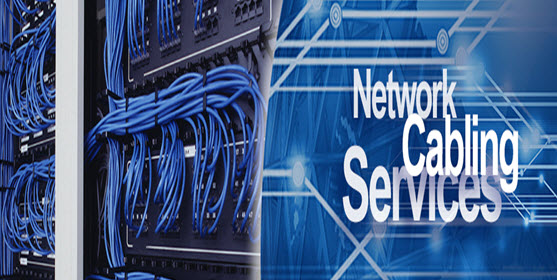 Bad network cabling services can lead to a host of problems, including a slow network and downtime, resulting in being less productive. But network cabling services is not as complicated as it sounds if you have the right expertise and support.
However, choosing the right cabling and a right Singapore network cabling is important. You need to be certain you have chosen the right type of cable, the right place, and suitably protected the cabling against noise. With up to 70% of network downtime being due to cabling problems, which can be eliminated and you need to take control of your cabling solutions. Installing it properly and verifying compliance with required standards is one of the keys to getting the most out of your network and telecommunications investment
Network Cabling Criteria
In order to select the best Singapore network cabling company, you have to look into the following criteria:-
Relevant experience – Every project is different, be it the scope, timeline or cost will depends on the business's objectives and needs. To avoid any pitfalls during implementation, it is important to select a specialist with the relevant experience.
That the company always keeps abreast with the latest cabling products and technologies from different cabling manufacturers to ensure to meet the customer's business needs for the next 15 to 20 years
Ensured all their technicians and engineers are either manufacturers trained, or very well trained in all areas of

network cabling services

. This commitment will ensure the customer with the utmost consistency in the installation.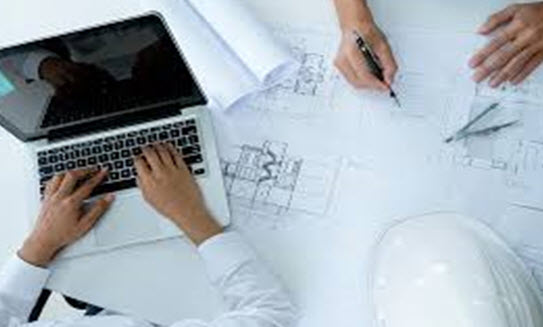 When you have selected the right Singapore network cabling company, which has proven to be reliable and have excelled in the communications industry, for your network cabling services, your chances of risk will be minimized or eliminated.
Author: Madhin
This author has published 332 articles so far. More info about the author is coming soon.