Before we get to the history, let us begin with an explanation of what offset printing is in case you are not familiar with the term. In the modern world, there are two common printing options, digital printing services and offset printing services.
Typically, the printers that we have in offices or for home use is digital printing. This is using the web to connect to a printer that uses ink, laser or jet to print on a sheet. The more commonly used printing method for larger quantities and in industrial printing factories is offset printing. This type of printing has been brought through the years to now a high quality printing technology. It uses aluminium plates to transfer the image onto a rubber blanket which is then pressed onto the printing paper/material to produce the print.
Offset printing has been developed over the years to become an efficient and smart way to produce copies of images in mass that scale over any sheet sizes. This is one of the reasons why offset printing services have become so popular in the industry as it's a cheap alternative to digital printing. The restriction with offset printing is the ability to alter your image from copy to copy that a computer can easily do before pressing the print button. The set up to printing in an offset method does take longer as there are few more steps required and hence why there are limitations to changes in design if necessary. Nevertheless, the method of printing has come a long way from how it was discovered by Alois Senefelder in Munich.
When was Printing Discovered in Human History?
It was in 1798 when Alois Senefelder first discovered a method of print for his mother. He was in the courtyard playing with a stone when his mother asked for him to produce a bill for one of her workers. An innovative idea from this day revolutionized to become offset printing today. Using the stone he had in his hand, he did not have a piece of paper to create the bill so he decided he would use the stone instead. Alois thought of using acid to carve out the writing of the bill onto the stone, after a few minutes he found the outline of the writing to stand out as the acid had dissolved the rest of the stone. His brilliant idea brought forth the first steam lithography press.
A french engineer designed a steam powered press using lithographic stones to transfer the image onto a blanket and then pressed onto a sheet. Very much similar to the modern day printers used in offset printing services today, the concept of the printing process is the same. Since the introduction of offset printers (lithography press machines) used by professionals since 1800 – 1900s, the only difference to machines today is plates replacing stones, rubber blankets introduced to provide more accurate and better quality images and of course, as fast as technology changes so does the speed of printing. Electricity is also the more common power for machines as previously steam, which we all know.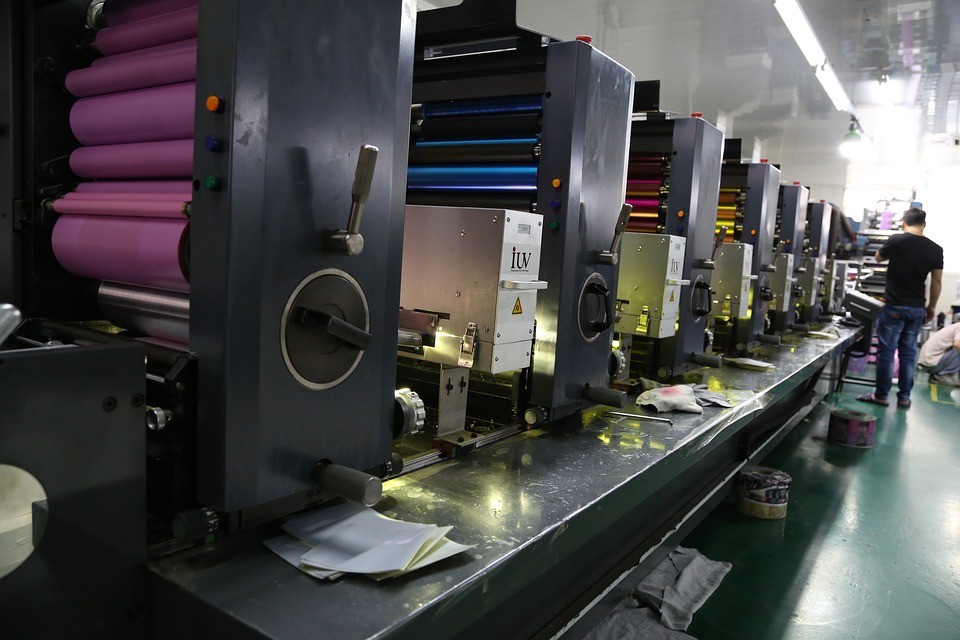 So the next time you are looking for printing services in Singapore, you definitely can strike up a conversation with your printing supplier!
Author: Christian
This author has published 17 articles so far. More info about the author is coming soon.