The value of property is dependent on the location and style of your home. However, it also comes down to how well presented and maintained your property is. Therefore, adding landscaping to design beautiful front yards, gardens or functional outdoor spaces will enhance the look of a property at large. The increase of property value which essentially means an increase in the return on investment is not necessarily only in a financial sense. Engaging in landscaping services to add input in designing areas of your home can increase your enjoyment and comfort of your surroundings everyday.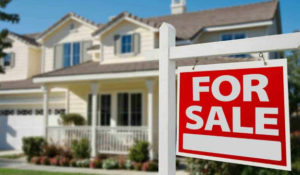 If you see the rise of the newest condominiums in Singapore, most have an element of landscaping to the design of the building. The first reason this is happening, is the requirement for all green spaces that were cleared for construction to be recreated. Property developers are also utilising landscaping in the form of sky terraces, rooftop bbq pits or facade landscaping to attract potential buyers and residents. In a concrete jungle city like Singapore, using landscaping to take you away for a while into nature is highly valuable. 
The way landscaping improves your property value is directly related to the benefits landscaping has for home buyers or residents of the property. Here are a few benefits landscaping can do to your property. The first and most obvious one is the visual impact that adding a new fresh lawn, designing a garden area or outdoor garden patio as examples, can have to the aesthetics of your home. Having areas of green around the house can be very therapeutic and beneficial to the health of residents. An element of nature always brings to mind gestures of healing to distract it from a long day away from home. There are many ways to how landscaping can be designed to fit into your home – adding a neat looking lawn, adding plants for privacy and sound barriers, creating an outdoor lounge area are just a few examples. To strike a balance between the visual and the usability aspects of greenery, engaging in gardening services in Singapore would be your best option. 

Landscaping, like any other home improvement is an investment and can cost quite a lot. However, there are only very few investments that you can make to a home that will in turn give you so much value. It may cost more to hire landscaping services, but in a competitive market when you want the best and most out of your property, the cost is worth it.

Author: Anwar
This author has published 13 articles so far. More info about the author is coming soon.