The surgical apparel is defined as "devices that are intended to be worn by both the operating room personnel during surgical procedures and the surgical patient to protect both from transfer of microorganisms, body fluids, and particulate material. Examples include surgeon gown, surgical caps, hoods, masks, operating room shoes and shoe covers, and isolation masks and gowns. Surgeon gown is one part of an infection-control strategy.
The design and development of surgeon gown or any other personal protective equipment are influenced by four factors: regulation, degree of protection, comfort, and cost. Personal protective equipment devices, including surgeon gown, are intended for use in preventing disease in healthcare setting.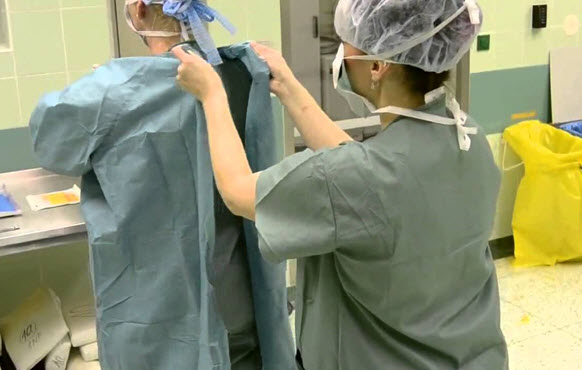 A few of the many terms that have been used to refer to gowns include surgical gowns, isolation gowns, surgical isolation gowns, nonsurgical gowns, procedural gowns, and operating room gowns.
The manufacturer or the surgeon gown supplier have always been looking for new ways to make it easier for you to choose the appropriate surgeon gown to fit your needs. The surgeon gown supplier will always try to achieve the maximum degree of protection and at the lowest possible cost, with the highest level of comfort (thermally and physically) for the surgeon gown.
For various types of operations, there are 2 types of surgeon gown in Singapore used:-
High performance surgeon gown – for operations with a high risk of infection and penetration by liquids.
Standard performance surgeon gown – for operations where these risks are lower.
Surgeon gown is a medical products and its relevant properties have to fulfill the basic demands such as barrier effect, purity, low particle release rates and strength and tolerance level. The materials must provide a high level of comfort, from lightweight to very soft and highly breathable material.
Some of the characteristics of an ideal gown listed are: barrier effectiveness, functionality or mobility, comfort, cost, strength, fit, time to don and doff, biocompatibility, flammability, odor, and quality maintenance. But the level of comfort has been described as one of the most critical characteristics for personal protective equipment compliance in healthcare.
Different surgical procedures demand different combinations of protection and comfort. The use of surgeon gown is to control contamination and surgical site infection.
In general, the surgeon gown supplier has three different types of cuffs for sale in the marketplace: elastic around the wrist (disposable) or cotton or cotton/polyester blend knit cuffs (disposable and reusables), and thumb loops (disposable and reusables)
The best thermal comfort achievable is the textile consists of microfibre fabrics. The high performance surgeon gown uses products made of three-layer laminates with different membranes cover a broad comfort spectrum, ranging from microfibre products to non-breathable coatings. The high-performing surgical gown is reinforced in the critical zone, in front and in the sleeves, to maximize protection against contamination of the surgical wound.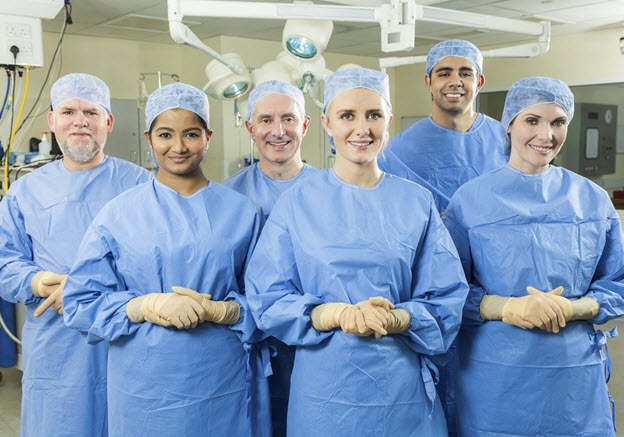 One of the purpose for operating room personnel to wear surgeon gown Singapore is to achieve comfort and avoiding physiological stress. However the main purpose in using surgeon gown is to prevent the transfer of microorganisms from the surgical team's and the patient's skin to the surgical wound and, thus, reduce the risk of contamination.
Author: Madhin
This author has published 332 articles so far. More info about the author is coming soon.