The addition of plants, changes to the existing terrain and the construction of structures are all part of landscaping. Today landscaping refers to the planning, laying out and construction of gardens that enhance the appearance and create useable space for outdoor activities around a home.
Landscaping services is the process of making a garden or other piece of land more attractive by altering the existing design, adding ornamental features, and planting trees and shrubs. Landscaping is defined as making improvements or maintaining past improvements on that property's grounds; either in a practical or in an aesthetic way. The landscaping process is a task that combines science and art. Armed with horticultural knowledge, as well as familiarity with the elements and principles of landscape design, a landscape professional can help you transform your property. The landscape architect, designer or contractor you choose to work with will guide you through the landscaping process, which consists of a design and construction phase.
Landscaping companies in Singapore might work primarily to improve upon an existing garden layout or in one of the more specialized areas of landscaping. While traditional work like grass-cutting remains in landscaping, experts have said that new challenges like land scarcity and climate change are expanding the scope of work in the industry.
And to innovate is what some landscaping companies in Singapore are doing. It provides greening solutions such as vertical green walls that can reduce the heat of the building as well as energy cost. There is also automation and technology involved in the irrigation system. The landscaping companies in Singapore use a lot of engineers, architects; and many other disciplines to provide landscaping services to collaborate and create urban greening.
A landscaping business may be any size or perform any of a number of tasks to create and preserve residential lawns as well as commercial grounds. Prices vary from business to business because of the size of the job, complexity and time involved.
Landscaping incorporates into the space botanical elements, such as trees, lawns and shrubbery and other flora, along with hardscapes, such as pathways, furniture, planting beds, water features and fences. Whether you are landscaping or gardening, both involve creating and maintaining functional, aesthetically pleasing outdoor spaces. In tiny back yards or parks, golf courses and building complexes, both activities can be hobbies or professions.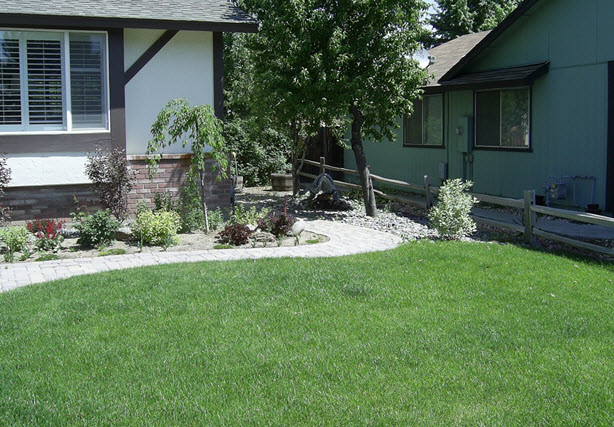 A pleasing landscape is designed with these principles in mind: proportion, order, repetition, and unity. No matter what design, color, texture, dimension and character you want to add in your garden, landscaping services can make it possible.
Author: Madhin
This author has published 169 articles so far. More info about the author is coming soon.