While upgrading the look of your home can be fun and exciting, finding the right decorative piece for it can be a challenge, especially if you want something unique that will stand out. But fret not! If you find houseware shops like Crate and Barrel, your problem is solved. Furnishing your home wouldn't be a problem if you know where to shop for cheap houseware, furniture, and home decor.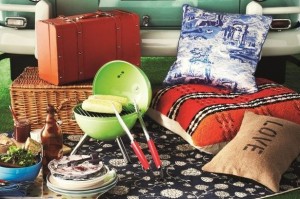 In Singapore, there are several shops you can visit where you can find plenty of home products at relatively affordable prices. So whether you are eyeing for vintage or modern pieces, these five stores are sure to become your favourite place to find peace of mind.
Hock Siong
Hock Siong is known for its huge collection of unique and cheap reclaimed items from several contributors. Some of the products they sell include seating, tables, cabinets, linens, kitchenware, electrical items, Chinese furniture & decoration, vintage objects, beddings, lighting, and more. Whether you are looking for a little trinket or a cupboard, you should visit Hock Siong to check if they have it – most probably they have it. The shop's wide array of home products has made it so famous.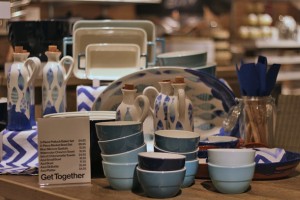 Art From Junk
Looking for beautifully crafted furniture pieces? Then make your way to Art From Junk! What makes the shop unique is the fact that their pieces have a story to tell. They collect pre-loved vintage furniture and recycle them into exquisite looking furniture pieces through a new lick of paint and a bit of finishing touches. With great skills and passion for providing something unique to customers, they are able to offer pieces that are truly one of a kind. They draw inspiration from traditional Singaporean style and retro patterns.
Crate and Barrel
Backed with an interesting history, the Crate and Barrel in Singapore has established a name when it comes to cheap furniture pieces, homeware, home decoration, and much more. This megastore is a perfect place to visit when you just want to get your hands on unique and functional home pieces. Some of the products they sell include cutlery, plates, kitchen utensils, wall decorations, cushions, chairs, and more. With a wide array of products, you can pretty much find everything you are looking for to spruce up your home with comfort and colour.
Lorgan's Retro
Planning to decorate your home with classic pieces? Then you will surely appreciate the things you can find at Lorgan's Retro. This shop offers a range of retro inspired home decor and furniture at affordable prices.  Some of their products include dining chairs, lampshade, cabinets, vintage lights, hanging lamps, sofa, dining set, and more. A home piece bought at Lorgan's Retro will definitely catch attention in your house. You can easily improve the look of your abode without spending much!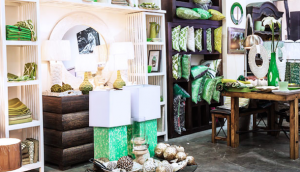 Bungalow 55
Furnish your home with timeless furniture pieces and decoration from Bungalow 55.  Adding a piece from this shop lets you bring a touch of coastal chic to the Singapore tropics. They have a huge collection of simple yet beautiful home pieces that can effortlessly transform your dwelling into a fabulous pad. You can find furniture, lighting, rugs, prints, tableware, gift items, artificial plants, mirrors, clocks, cushions, and other accessories. Just like Crate and Barrel and other housewares shops, Bungalow 55 offers the finest home furniture and decors at low prices.
Author: Zoe Gan
This author has published 1134 articles so far. More info about the author is coming soon.