Think buying kitchen equipment in Singapore is like shopping for shoes? Think again. For many restaurants and other businesses in the F&B industry, the kitchen equipment is the heart and soul of the business. If the freezer isn't functioning properly, the stocked food will be at risk of spoiling. In effect, the quality of the frozen products will be affected and it will impact the quality of food being served to the customers. So, it is of great importance to be meticulous when choosing kitchen equipment.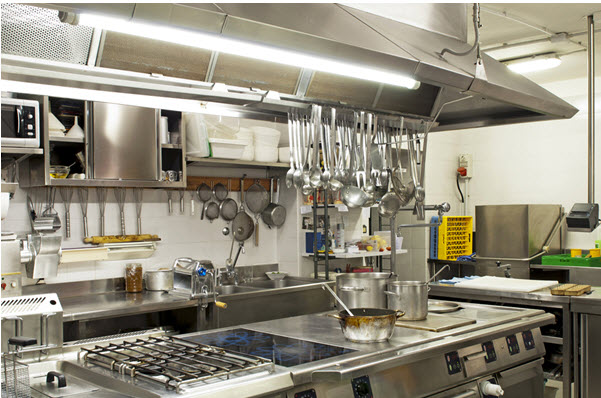 If you are having difficulty in deciding what equipment to buy, here are a few things to consider before you hit the showroom or shop online.
Traditional or Modern
While most of the pieces of equipment today have a modern design, you can still find traditional equipment and utensils that are offered at a lower cost. In fact, some pieces fall into the traditional list but have proved to be dependable that they find their way to commercial kitchens. One good example is the immersion hand blender, which is useful in mixing anything such as mayonnaise and Margaritas. No matter what type of equipment you buy, make sure that they will help save time in preparing the food and won't produce lots of mess that needs to be cleaned later on.
Specialise or Multi-Function
Do you really need a separate microwave? Or can your chef use the range? Look for versatile kitchen equipment that makes life easier, rather than buying unnecessary utensils or equipment that will just make the chef appear more sophisticated. Some pieces of equipment offer a multi-function feature, meaning they can be used in other things. Instead of crowding your kitchen with equipment that's needed only once or twice, go for the most important utensils. Avoid anything with a highly specific task. Why would you buy a garlic peeler when you can just smack the clove with a heavy knife? Meanwhile, a simple set of steel mixing bowls won't warp and covers several tasks.
Quality Over Cost
As much as possible, devote higher budget on the best available pots, knives, ranges, and other highly important kitchen equipment. If you buy cheap knives, for instance, you might need to buy a new set after a couple of months if they become dull no matter how many times they are sharpened. Your chef will not be able to properly do the tasks with a less functional utensil. When shopping for pots, a quality skillet and cast iron oven are so invaluable that they can last for several years. Never sacrifice quality over lower cost. You might end up spending more instead of getting savings.
Safety
Safety should never be neglected when choosing kitchen equipment and utensils. Is the equipment safe to use? If using the equipment may pose even just a little danger, then offer a solution. A textured, non-slip material like silicone, for instance, makes the handles of knives, peelers and whisks easier to grip with wet hands. Opt for tongs that are longer, at least 12 inches long, to avoid unnecessary burns from spitting oil. For electric appliances, make sure the cords are durable enough to prevent peeling after just a few usages. Think of a possible scenario that might risk the safety of the staff when using the restaurant equipment. This will make your shopping easier and faster.
Author: Zoe Gan
This author has published 1224 articles so far. More info about the author is coming soon.