It might seem very simple to find a supplier where you get your frozen meat from. Your meat supplier might be a supermarket or an online vendor. However, choosing a reliable Singapore frozen meat supplier is not always that easy. There is actually more to the process of ensuring that you have a reputable vendor. The reason that you must consider working with a reliable halal meat supplier is that you want to be sure about getting the right kind of meat.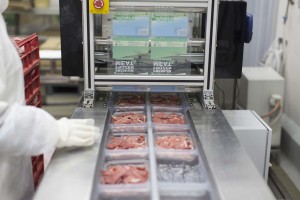 What characteristics do you then look out for when selecting? So should I just go with any registered meat supplier? These questions are very important and below, we outline three key characteristics that define a reputable frozen meat supplier.
1. A Reliable Supplier Offers Only Well-cut meat
Your Singapore frozen meat supplier must always take care to ensure the proper cutting of their meat. A meat supplier who does this sends out a strong message that the quality of their products is important not just to the customer but to them as well. Your supplier should always guarantee you pieces of meat that have been butchered almost perfectly. Meats in same categories should be smooth, thick, and of same sizes with all sections being even. If you keep getting meat with ragged edges, this simply indicates that your supplier isn't concerned about the condition of their knives or cutting devices. Simply put, quality is not in their work ethic. Each time that you demand frozen meat, the importance of the cut should never be overlooked. Even if all cuts must not be the same, exercise care when deciding what vendors to buy from.
2. Top-notch Meat color is the Trademark of a Reliable Supplier
If you work with a halal meat supplier online, it will be difficult to really determine the meat color is before you place an order. You must exercise care to only work with a vendor that is dependable to provide you with meat of the best color. You should also be able to specify what your color preference is. Different animals will lead to the availability of different meat colors. However, there is something about the way that fresh meat colors. Its color is usually very eye-catching as well as vibrant and rich.
Ideally, meat is expected to have a color that is basically rich pink. Your supplier must also provide meat that has evenly distributed white fat together with bones that are bright white. Avoid suppliers that provide meat where there is no uniformity in color. Color is a very important factor in determining quality. Frozen meat suppliers that only sell meet with discoloration as well as discolored spots should be avoided because such meat has either undergone bad handling or is past its best moments.
3. A Reliable Supplier has Positive Reviews
You should also be concerned about the reputation of your meat supplier. What are other customers saying about the services or experiences that they have received from your meat supplier? Do they have a positive public image? How are customer complaints being handled? Do they really provide halal meat? Your Singapore frozen meat supplier must tick all the boxes before you can entrust your money into their hands. A highly reputable frozen meat supplier in Singapore must provide customer-centric services and put customer satisfaction first before profits.
Final Thoughts
Choosing a reliable Singapore meat vendor doesn't have to be as hard as you think. Your safety is important and this is why you must go with a frozen meat supplier that guarantees top quality products every time. Use the characteristics outlined above to choose a reliable supplier.
Author: Zoe Gan
This author has published 1246 articles so far. More info about the author is coming soon.