If you are not born with perfectly straight teeth, orthodontics can make a massive difference to your overall oral aesthetic or health. There are numerous types of braces to choose from that are more aligned or best fit for certain types of orthodontics conditions to help move or sort your teeth into the correct and ideal position. Here are five of the most common type of braces and the conditions they best fit in:
Traditional or metal braces have progressed with modern technology and are now more sturdy yet lighter in weight and structure than they used to be. It consists of two components: the metal bracket and the bendable metal wire. The metal bracket is made from high-grade stainless steel applied to the teeth while the bendable metal wire is threaded through the brackets to put pressure on the teeth and ultimately cause them to move gradually into straight rows of perfect teeth.
Modern-day braces are much smaller and less noticeable with its newer technology wires able to move teeth faster into its rightful position with lesser pain involved. Patients are also able to personalize their metal braces through the use and choice of color of the rubber bands around the bracket. It is no wonder then that traditional or metal braces are the most conventional type as they are the least expensive and the fastest and surest way of moving misaligned teeth into their proper positions.
An alternative to traditional or metal braces is the ceramic braces; in which the concept is similar except for the material of the bracket that is made out of ceramic material that is of the same color and texture as teeth, blending in the ceramic brackets with the teeth. Some orthodontics would also use wires that are almost similar to the color of the patient's teeth to blend and make the entire treatment almost invisible or less noticeable than metal braces dentist. However, ceramic braces are more expensive than metal braces and like real teeth, ceramic brackets can stain easily if patients are not particular about their oral hygiene.
Lingual braces are the same as metal braces, except that it is on the inside of the teeth, instead of on the outside. While it is equally effective, lingual braces are less intrusive aesthetically. However, lingual braces take longer and cost more. It is also difficult to maintain as the wearer is not used to clean the inner area of the teeth or unable to see the braces. While there is a learning curve for speech for all type of orthodontics, lingual braces are often more difficult than other types of braces.
Self-ligating braces use brackets with clips or doors that hold on to the wire instead of the rubber band tie system. While it is supposed to hold on to less food, feel less painful and reduce the number of visitors to orthodontics, it does not provide the comprehensive features that a patient needs to have a successful orthodontic.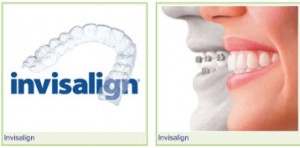 Invisalign like its name is a type of clear aligner or 'invisible braces'. It resembles a mouth guard, custom-fitted for the wearer. They can be removed for eating and cleaning and patients change them every two weeks with each new aligner changing the adjustment of your teeth further. While it is an excellent choice for those who want a more flexible treatment for a more natural alignment, Invisalign is more expensive than traditional braces and does not yet offer solutions for very severe orthodontics conditions.
Author: Wahyu
This author has published 207 articles so far. More info about the author is coming soon.