Creating a professional annual report is critical in every organisation since it helps strengthen the relationship with the stakeholders. With a well-made annual report, it will differentiate your business from your competitors, letting you stand out from the rest. Even though the trend has shifted into electronic documentation sharing, the annual report remains an essential document in every organisation.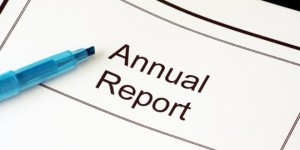 Statistics show that most of the readers only spend a few minutes skimming the report. This is why it's important to make the report as interactive as possible to successfully share valuable information without making the stakeholders feel bored. An annual report should be easily readable and attractive so that you can reach the audience. So how do you make a professional singapore annual report?
Tip #1: Know your Audience
Before drafting your annual report, it's critical to determine your audience. Identifying your key audience is important especially if you are expecting to have a number of potential audiences. Who you are targeting? You need to ask yourself first this question to guide you. You need to make sure you include the information and details that these audiences are looking for. If you neglect considering who your audience will be, you are at risk of sharing an annual report that doesn't hold any value to them. You don't want this to happen especially if you are aiming to improve the organisation.
Tip #2: Tell the Story
What should be the story that the annual report will share? Even though the report contains the financial must-haves, try telling your story alongside them to make it even more interesting. Reflect on the progress in the previous year and share it with the shareholders and other colleagues. You can share the struggles and the countermeasures you've implemented to achieve your yearly goal. Keep in mind that the annual report is an effective way of reinforcing your brand. So, make sure it reflects your brand's style and tone.
Tip #3: Make Data Visual & Use Images
One way to make the report interesting is making it visually appealing. Use high-quality images that can capture the reader's attention and can help tell the story in an engaging manner. Eye-catching images can quickly engage and excite the readers, but make sure they can support the theme of the report and are related to the business. In addition to high-quality photos, you should also consider using infographic design in the report. Infographics are a perfect way to showcase data visually, especially if the reports will include lots of numbers. It will make the numbers more relatable and less boring to the reader.
Tip #4: Avoid Using Cheesy Clip Art
Even though it is highly advisable to include graphics to the report, you should avoid using cheesy clip art. Not unless your report focuses on animals or children then you can include clip arts but still, you must use it sparingly.  For a professional report, clip art can impact its overall look.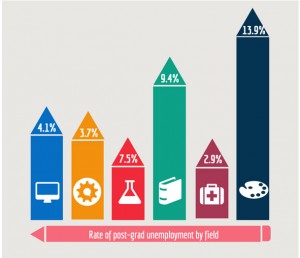 Tip #5: Use Space Wisely
When designing the annual report, be sure that space is used wisely. Don't cram each page with too much content to avoid confusing the readers. And the worst scenario that can happen, it can turn off your audience from skimming the report and then they'll lose interest. Utilise white space properly in your annual report singapore.
Author: Zoe Gan
This author has published 1208 articles so far. More info about the author is coming soon.