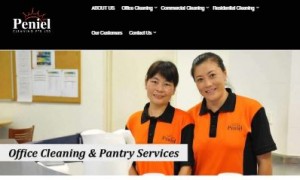 Why People Pay For Professional Cleaning Services in Singapore
More and more Singaporeans are hiring professional cleaning services in Singapore despite being able to clean their homes themselves. Why would they spend money to pay for professional cleaning services when they can save that money and clean themselves? In this article, we discuss why.
Home Cleaning Save Time Most people wonder why Singapore ans hire professional cleaning services when they can clean their homes themselves. However, Singaporeans these days are so busy that they do not have time to clean on their own. Furthermore, unlike before, both husband and wife work and the wife does not have the luxury of staying at home to do housekeeping. Hiring professional cleaning services would allow them to focus more on their career and what they find important.
Better Standard of Cleanliness The cleaners at some cleaning services, like Peniel Cleaning, are highly skilled and trained by professionals to be able to clean effectively and very well. Peniel Cleaning is certified and ensures that the standard of the cleaning by their cleaners are kept high. They can even adjust the cleaning specific to what you need, so the cleaning they do at your house is catered to what you want.
Furthermore, when you clean at home, you may be distracted by things around you, like work or your family and friends. However, when a cleaner is cleaning your house, they can be focused solely on their cleaning, producing better results for your home.
Less EffortWith the high-paced life of Singapore, many people opt for professional house cleaning because they do not have to exert any energy to clean their own homes. Most couples have regular jobs from Monday to Friday for the whole day and by the time they get home, they do not have the time to maintain the cleanliness of the house. With what little time they have, they cannot thoroughly clean every room to the standard they wish to achieve.
During the weekends, many Singaporeans would have other commitments they have to fulfill, like to their family, their hobbies, or friends. These activities would further tire every homeowner until they do not have the energy to clean their own house. The state of cleanliness at home can affect the spirit and health of the inhabitants and hence it is important that their home is clean.
Office Cleaning Lack of Manpower In many companies in Singapore, they are considered as SMEs and do not have the resources required to hire full-time cleaners to work for their company. All their resources are dedicated to the office workers and having their employees clean would not be productive or effective. However, for a clean and conducive cleaning environment, the office would need to be cleaned regularly.
You can schedule the intervals that the cleaners from the professional cleaning services go to your company to cater to the needs of your company. For example, you can have them come on every Wednesday, or twice a week on Mondays and Thursdays. This way, you can control the cleanliness of the company office.
Personalised CleaningWhen you hire a professional cleaning service to clean the office, you can give them special instructions on what you wish they can clean. For example, vacuuming the carpet, cleaning the desks, wiping the glass and more. This way, you would be getting what you pay for, and it will be worth paying the professional cleaning services. Furthermore, these cleaners are experienced in cleaning offices. They know how to clean quietly while not disturbing your employees from focusing at work.
Are you convinced to hire professional cleaning services? Peniel Cleaning is a popular professional cleaning service in Singapore. You can check out all their services available on their website! https://www.penielcleaning.com.sg/
Author: Zoe Gan
This author has published 1224 articles so far. More info about the author is coming soon.