House moving is a hectic process that involves daunting tasks to be performed and critical decisions to be made. Usually, the first step in house moving is to make a decision whether to engage a professional house mover to help in the relocation or to opt for a self-move. Both options have their merits and demerits
Of course, to make house moving simple and with ease, hiring a professional house moving service would be ideal. Engaging a professional house mover assists people to relocate more easily.  Professional house movers in Singapore provide both the right manpower, and the dedicated skills for all kinds of house moving service including specialty items such as piano. They are dedicated and prevent unwanted damage and losses to your possession.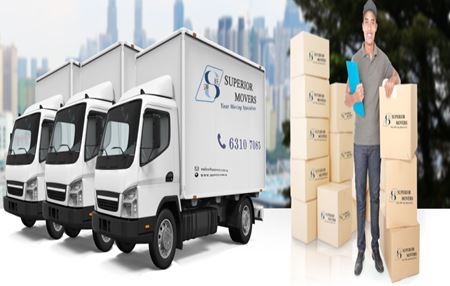 Attempting to do a self-move is a huge hassle as you have to do and source everything including packing materials, transportation, labour and other necessary items by yourself. Also you have to bear in mind of the safety of yourself and of the people who help you and also to ensure that all your household stuffs are protected from damaged during packing and transportation.
If you are attempting to do a self-move relocation, you should bear in mind the following:-
1) Am I physically fit to be doing all this?
2) Am I able to cope with the stress and complications that comes with self-moving?
3) Do I face the risks of preparation problems and transportation problems which could damage some of your house hold goods.
4) Do I have the experience in handling and packing delicate items in a proper manner so that the items are not damaged.
5) Packing, loading, off-loading, unpacking may cause injury to my spine and generally, will a DIY move affect me mentally and physically.
6) Do I really same money by doing a DIY house moving? The answer is not really as you still have to pay for the hiring of transport, fuel charges, driver's cost, some manpower, risk of no insurance coverage to your items and other hidden and unforeseen expenses.
Thus it is more beneficial to use the house moving services provided by the house movers in Singapore because:-
1. ProfessionalismYou can have their expertise and professionalism at hand to help you thus making it more re-assuring and have a peace of mind.
2. Transportation The house movers in Singapore will usually provide you with a dedicated truck, assigned specifically for your needs.
3. Storage House moving service provided by the house movers in Singapore include storage facility if your new house is not ready for occupation.
4. Provide insurance coverage Professional movers take responsibility for the safety of your precious belongings during moving. Any damages during moving will be compensated as they provide insurance coverage.
The best moving option is usually hiring expert movers. There are rare circumstances when a DIY move is suitable. DIY move is only feasible when you do not have many items to move.
Source : https://www.movers.com.sg/
Author: Zoe Gan
This author has published 1224 articles so far. More info about the author is coming soon.