Many, perhaps, shy away from the sometimes complicated processes involved in printing. It seems that this branch of knowledge, which has taken its roots way, way back in history, is too much of a mystery that only a few dare know and comprehend. Even in this day in age, not too many people know about the wheels that turn to produce our daily newspapers, monthly glossies and even the handy-dandy business card.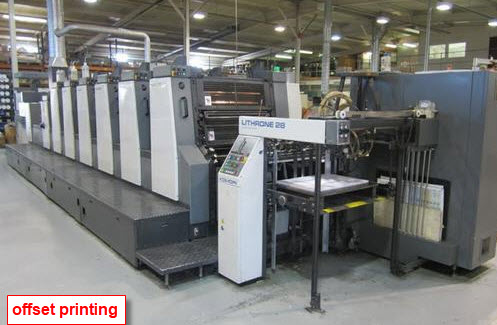 So what exactly do you need to know about printing? How will you identify and maximize the best printing services there are?
It doesn't take too much effort to get your print designs from here to there, in other words, from soft copy to print form. There are, however, certain concepts you'll come across whenever you venture into the world of printing. There are too some qualities you should look for when choosing the right printer to do the job.
1. Online Printers make your printing jobs easier. Online printers offers an array of services to get your printing project done, without you ever having to get up from your computer seat. From business cards to large format posters, most online printers exhibit the necessary flexibility and mastery to provide you with a full range of products and services. You can order online, upload your file and sit pretty as you wait for your order to be ready for pick up or just arrive at your doorstep.
2. Offset Printing is the ideal printing process most printers use to give you high-definition prints in huge volumes, at a short time. Offset printing involves the paper being run through rollers where the inked image is transferred on a rubber roller. The latter then comes to contact with the paper, where at the same time, the paper becomes more receptive to the ink and its non-printing areas repel ink due to a film of water. This makes offset printing service Singapore produce accurate prints and richer, fuller colors.
3. Full Color Printing or four color process printing pertains to the technique used to achieve more vibrant colors. CMYK or Cyan, Magenta, Yellow and Black produces layers of colors that deepens the hues and tones of the colors of your prints. At the same time, it provides you with a limitless range of color possibilities.
4. High Resolution images are necessary for your printers to produce high-quality images. A 300 dpi or dots per inch for images and 400 dpi for text are necessary to ensure that your prints will come out sharp.
5. Cost for printing services are not as expensive as one would have imagined. Most printers give you the most competitive prices for quality prints. It is even more advisable to order larger quantities for it equivalently moves the printing production costs down, making printing cheaper by the dozen. You won't pay double for twice the amount of prints.
6. Live Support is one of the features high-standard online printers provide for their clients. They give you assistance anytime of the day, entertaining your queries about printing quotes, custom printing and the like.
7. Custom Printing is one of the printing services expert printers provide. They accommodate your needs for a more different and detailed print jobs. You can order more prints, choose a particular paper, determine paper thickness, coats and the like.
8. Coats are films layered on your prints to add gloss or texture, and protect your prints from undue fading and scratches. Aqueous coating is the standard finish applied on prints that gives it more shine. UV coats give better protection and are resistant to heat and moisture. Matte coat, on one hand, gives prints a dull, sophisticated finish making it more elegant.
Please visit vpublish.com.sg for more information.
Author: Madhin
This author has published 166 articles so far. More info about the author is coming soon.